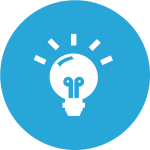 Will the School of the Future have a Library of the Future? replay
Content presented by June Wall, June Wall Consultancy
[NOTE: A percentage of your registration fee will go towards providing library books for Cambodian girls. This is Eduwebinar's commitment to the United Nations Sustainable Development Goal for Quality Education. You can find out more about all the projects at B1G1.]
This session considers the probable future learning needs of students and teachers and how this could be represented in a school. If schools change, then how will school libraries change? Or how should school libraries change for the possible future? Do school libraries need to change? These questions will be part of the discussion leading to some suggestions for the future of teacher librarians and school libraries.
Outcomes for attendee: At the conclusion of the seminar, participants will be able to:
Identify future learning needs of students
Discuss possible future library roles or spaces
Identify a possible path as a teacher librarian
June Wall is an independent consultant, eLearning and Libraries and an Adjunct Lecturer, School of Information Studies, Charles Sturt University. She was previously a Teacher Quality Consultant for the Association of Independent Schools, NSW. She has been a teacher at primary and secondary levels, a lecturer, a professional development and education consultant, Head of Department, special librarian, teacher librarian and computer coordinator in the government and non-government sectors for over 35 years.
This is a Teacher Identified Professional Learning Course.
Please check the time in your time zone at Event Time Announcer
[Subscribed members, please log in to register for this event. Your membership subscription includes access to this webinar.]