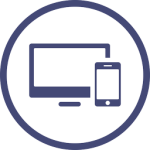 What your Students need to Know about Google Search replay
With Karen Bonanno, National Director, Eduwebinar Pty Ltd
[As we are in Daylight Saving Time in Australia, please check the time of the webinar for your time zone, e.g. NSW, ACT, VIC, TAS = 8.00 pm, QLD = 7.00 pm, SA = 7.30 pm, NT = 6.30 pm, WA = 5.00 pm]
[NOTE: A percentage of your registration fee will go towards providing library books for Cambodian girls. This is Eduwebinar's commitment to the United Nations Sustainable Development Goal for Quality Education. You can find out more about all the projects at B1G1.]
How many times have you heard, 'Just Google it!' Google holds a large share of the search engine market. The word "Google" and the word "research" are often interchangeable in a students' world.
In this webinar we will explore why Google is the dominant search engine, how Google works, where a search fits within the inquiry process & the essential skills that scaffold a search. I will share search secrets that allow students to be more specific with their search and the results this produces. If privacy issues are of concern, I will also address the need for having reliable alternative sites for your students.
This webinar will help you to:
initiate inquiry through effective search questions,
identify search tips that are relevant and helpful,
access resources to support 'search' at different age levels.
Karen Bonanno has over 35 years' experience working in government and non-government schools as a secondary teacher, teacher librarian, head of department, acting deputy principal, regional advisor, education officer and education consultant. Karen is also an accredited Flow Consultant in Talent Dynamics, a Performance Consultant in Talent Dynamics for Young People, and an accredited Ignition! Trainer. Learning how to learn at your best is a focus for these programs, which provide tweens, teens and young adults with the skills to survive and thrive with confidence at school and beyond.
For all States and Territories:
This webinar addresses the following Australian Professional Standards for Teachers:
3.3 – Using teaching strategies
3.4 – Select and use resources
6.2 – Engage in professional learning and improve practice
In addition:
Completing What Students will need to Know about Google Search will contribute 1 hour of NESA Registered PD addressing 3.3.2 and 3.4.2 from the Australian Professional Standards for Teachers towards maintaining Proficient Teacher Accreditation in NSW.
Please check the time in your time zone at Event Time Announcer
[Subscribed members, please log in to register for this event. Your membership subscription includes access to this webinar.]