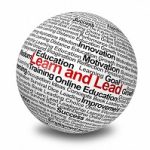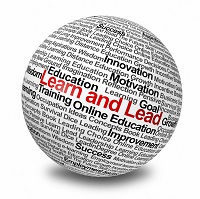 Using the United Nations Sustainable Development Goals to Implement Problem-based and Inquiry Learning
With Leonie McIlvenny, Director, Studyvibe
[As we are in Daylight Saving Time in Australia, please check the time of the webinar for your time zone, e.g. NSW, ACT, VIC, TAS = 8.00 pm, QLD = 7.00 pm, SA = 7.30 pm, NT = 6.30 pm, WA = 5.00 pm]
[NOTE: A percentage of your registration fee will go towards sending a child in Kenya to school.  This is Eduwebinar's commitment to the United Nations Sustainable Development Goal for Quality Education. You can find out more about all the projects at B1G1.]
The United Nations Sustainable Development Goals provide an excellent opportunity to implement problem-based learning in the classroom and an authentic context in which to address many of the outcomes from the Australian Curriculum. This presentation will provide background information to the goals, explore links to the Australian Curriculum and the UNESCO Transversal Competencies and identify the growing range of resources, programs and initiatives that support the achievement of the goals. It will also describe a challenge website that has been created to help teachers and students engage with the goals individually and as a class. Students achieve digital badges as they progress through the 10 challenges. Teacher librarians will be provided with strategies for how to support the implementation of the goals within the school library and the school.
At the completion of the webinar attendees will be able to:
Identify the UN Sustainable Development Goals
Identify and access a range of resources that support the development of the goals within a school context
Identify which outcomes from the Australian curriculum support the UN Sustainable Development Goals
Establish how the UN Sustainable Development goals can be used to implement problem-based and inquiry learning in the classroom.
Leonie McIlvenny has been an educator for over 35 years having taught in both primary and secondary schools in the public and private as a teacher and teacher librarian. She has been a curriculum consultant, online course developer, library consultant and ICT project manager for the Western Australian Education Department. She has lectured in digital literacy and inquiry learning for pre-service teachers at Curtin University and currently works as an educational consultant nationally and internationally. Her interest in information and digital literacies was the driver behind Studyvibe, the Research Safari, the UN SDG Digital Passport Challenge and other online websites.
For all States and Territories:
This webinar addresses the following Australian Professional Standards for Teachers:
3.3 – Using teaching strategies
3.4 – Select and use resources
6.2 – Engage in professional learning and improve practice
In addition:
Completing  Using the United Nations Sustainable Development Goals to Implement Problem-based and Inquiry Learning will contribute 1 hour of NESA Registered PD addressing 3.3.2 and 3.4.2 from the Australian Professional Standards for Teachers towards maintaining Proficient Teacher Accreditation in NSW.
Please check the time in your time zone at Event Time Announcer
[Subscribed members, please log in to register for this event. Your membership subscription includes access to this webinar.]