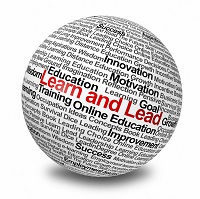 Too Much of a Good Thing: How to Prioritise and Streamline your Workload [Replay]
Content presented by Lori Korodaj, Teacher Librarian & Holly Godfree, Teacher Librarian
"Do you ever think that you do too much?" This provocative question sparked a deep analysis of our workload and how to best leverage our role as teacher librarians in our school community. In this session, we will give you an insight into the practical steps that we took to identify and analyse what it is we do, identify how it aligns with the strategic plans for our library, our school, and the broader Education Department and make the necessary choices to increase our influence on student learning outcomes.
Outcomes for attendees:
Map their workload for analysis
Thematically cluster tasks and responsibilities
Build a hierarchical framework that will guide future practice
What attendees had to say about this webinar:
Extremely useful and practical. Clearly articulated.
Very useful. I just need the brain space and time with my team to put some of the ideas into practice.
Very useful. Some great strategies for sharing ideas, gaining different perspectives and harnessing for directions. Loved the question prompts to get you thinking about what is most important.
Lori is a teacher librarian with over 25 years of experience in Australia and overseas, in school (K-12) and public libraries. Lori is currently teacher librarian at Lake Tuggeranong College (Yr 11-12) and Adjunct Lecturer for the School of Information Studies, Charles Sturt University. She has represented her profession nationally as an Australian School Library Association (ASLA) director and has published work in Australian Teacher Magazine, SCAN, and ACCESS. Lori has delivered professional learning at ASLA conferences, via webinar, and most recently at the National Education Summit in Brisbane. Professional passions: providing staff and students with a safe space socially and emotionally, providing professional learning to colleagues, advocacy for the importance of teacher librarians in schools, educational technology, and mentoring up and coming teacher librarians.
Holly Godfree coordinates the Students Need School Libraries campaign, striving to ensure that every student has access to a dynamic, well-resourced school library run by qualified library staff. Her experiences include 15 years of teaching in primary schools and five in senior secondary, ten years of school library advocacy work, and sessional marking at Charles Sturt University. In 2019, Holly was named the ASLA Australian Teacher Librarian of the Year.
This is a Teacher Identified Professional Learning Course.
Please check the time in your time zone at Event Time Announcer
[Subscribed members, please log in to register for this event. Your membership subscription includes access to this webinar.]