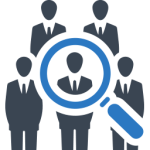 Teachers with Purpose [Micro-course & Interactive Mastermind Classes]
with Karen Bonanno, Educator and Youth Coach, KB Enterprises (Aust) Pty Ltd
More information will be coming soon on how to register for this unique and personally powerful virtual event in 2021.
A 5-week virtual professional learning program, commencing 1st March 2021.
During the Teachers with Purpose micro-course and interactive mastermind classes, Karen will share with you valuable insights into increasing your value and relevancy as a teacher.
Throughout the short course you will have the opportunity to embrace new learnings, maintain relevancy and job security in the school community by:
identifying your natural strengths, talents and capabilities (your 'pedagogical gifts');
gaining insight into the future world of work and the skills your students will require to be successful;
exploring future learning scenarios and the impact on students learning and engagement;
learning how to form dynamic school teams; and
identifying goals to align with your purpose and develop an inspiring action plan.
During the 5 weeks you will have access to:
a self-paced, module-based online learning program. You will be able to progress through the 5 modules at your own pace.
information, resources and templates to support your learning journey.
a weekly, live 1-hour mastermind session with Karen where we will discuss the content and dive deep into how you can successfully apply your learnings.
a private Teachers with Purpose community (+ ongoing access to this community space beyond the 5-week program).
Bonus sessions with guest educators.
Karen Bonanno is an Educator & Youth Coach and an accredited Global Genius Educator with Genius School, helping tweens, teens and young adults identify their natural talents and capabilities to help them explore how they can use their strengths to transform their lives. She is also involved in the training of educators who have a desire to be involved in the Genius School education movement. She is an educator with over 40 years' experience working in government and non-government schools, professional associations and private enterprise. She is also a recognised professional learning provider for Australian K-12 teachers.
This is a Teacher Identified Professional Learning Course.
More information will be coming soon on how to register for this unique and personally powerful virtual event in 2021.