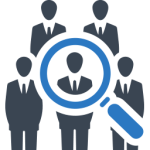 Talent, Team, Timeliness: Leveraging Your Strengths for Success [Virtual one-day workshop]
with Karen Bonanno, Educator and Youth Coach, KB Enterprises (Aust) Pty Ltd
How is your education year of 2021 going? As educators and homeschoolers navigate the ever-changing learning scenarios that are needed to support students, kids (and parents) during the pandemic and transitioning out of this crisis, it is important to stop and consider the unique attributes you bring as you embrace and prepare for the changes in how learning will happen.
In this one-day interactive, virtual workshop you will:
Identify your 'Genius Smarts' and unique skill set.
Explore multi-modal learning combinations & blended learning scenarios.
Identify your 'Zone of Genius' to be more productive (and fulfilled).
Engage in learning challenges and reflections on learning.
Discover the unique formula for building a professional network (team).
Align your talent, passion and purpose.
Karen Bonanno is an Educator & Youth Coach and an accredited Global Genius Educator with Genius School, helping tweens, teens and young adults identify their natural talents and capabilities to help them explore how they can use their strengths to transform their lives. She is also involved in the training of educators who have a desire to be involved in the Genius School education movement. She is an educator with over 40 years' experience working in government and non-government schools, professional associations and private enterprise. She is also a recognised professional learning provider for Australian K-12 teachers.
For all States and Territories:
This virtual event will provide self-identified professional development addressing the following Australian Professional Standards for Teachers at the Proficient level:
3.3 – Using teaching strategies
3.4 – Select and use resources
6.2 – Engage in professional learning and improve practice
6.4 – Apply professional learning and improve student learning
7.4 – Engage with professional teaching networks and broader communities
Please click here to check the time in your time zone at Event Time Announcer
[Subscribed members, please log in to register for this event. Your membership subscription includes access to this event.]