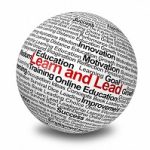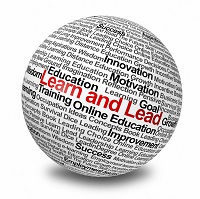 Student development of independent strategies for information use and wide reading
with Dr Anne Whisken, Consultant
[As we are in Daylight Saving Time in Australia, please check the time of the webinar for your time zone, e.g. NSW, ACT, VIC, TAS = 8.00 pm, QLD = 7.00 pm, SA = 7.30 pm, NT = 6.30 pm, WA = 5.00 pm]
We often talk in school libraries about information literacy and wide reading as being separate and different teaching and learning programs.
This session presents the idea that a focus on the learning experiences associated with each reveals common elements. If students are to function as effective independent information users and as independent wide readers, they need to develop their own individual repertoires of information strategies and wide reading strategies. The findings of my PhD suggest that development of these independent sets of strategies involves learning activities in which teachers and teacher librarians model expert information use or wide reading habits and engage with students as reflective users of information or as reflective wide readers. This expert and reflective information use and wide reading teaching needs to be seen as the responsibility of all teachers across the curriculum, working with teacher librarians who ensure that resource collections and spaces support best practice programs.
This presentation will look at the role of school libraries in developing the programs, spaces and collections to enable student development of individual strategies for information use and wide reading success.
Outcomes for attendee:
A transformed view of the holistic practices, policies and programs required for students to develop the global competencies of independent strategies for information use and wide reading.
The view that no matter what your budget or school attitude, there are changes you can make to support student development of their own individual strategies for information use and wide reading success.
o How would you define the strategies required for each of information use and wide reading?
o What are the pedagogies you will use with teachers for the development of these strategies?
o What programs should be in place to achieve this?
o How can you arrange your spaces to achieve these goals?
o How can you arrange your information and wide reading resources for best outcomes?
Anne Whisken has studied and worked in the library field for many decades, chiefly in school libraries. Her research journey has mostly involved action research to inform library practice and design, including a PhD completed at Charles Sturt University in 2020. She used the qualitative methodologies of multiple case study and Participatory Action Research (PAR) to investigate ways that teachers might use Informed Learning ideas to close the gap between information literacy education theory and practice.
For all States and Territories:
This webinar will provide self-identified professional development addressing the following Australian Professional Standards for Teachers at the Proficient level:
3.3 – Using teaching strategies
3.4 – Select and use resources
6.2 – Engage in professional learning and improve practice
6.4 – Apply professional learning and improve student learning
7.4 – Engage with professional teacher networks and broader communities
Please check the time in your time zone at Event Time Announcer
[Subscribed members, please log in to register for this event. Your membership subscription includes access to this webinar.]