Storybooks Provoking Lesson Ideas [Replay]
Content presented by Eleni Kyritsis, Leader of Curriculum & Innovation, Strathcona Baptist Girls Grammar
[As we are in Daylight Saving Time in Australia, please check the time of the webinar for your time zone, e.g. NSW, ACT, VIC, TAS = 8.00 pm, QLD = 7.00 pm, SA = 7.30 pm, NT = 6.30 pm, WA = 5.00 pm]
Eleni's love for picture story books has her reading to her students at any opportunity she can. Linking to the curriculum, she uses a range of wonderful titles to stimulate students' curiosities and wonderings, inspiring them to immerse themselves in further learning. In this webinar, Eleni will share her favourite titles and creative lesson ideas to excite your students to engage with their learning.
After attending this webinar you will be able to:
Integrate picture story books across the curriculum.
Identify creative lesson ideas that provoke student thinking.
Link literature with technology.
Eleni is an award winning teacher with a passion for sharing her creative lesson ideas to enhance teaching and learning around the world. Eleni has been recognised for her outstanding contribution and support of the education community by being awarded the 2017 ACCE Australian Educator of the Year and the 2016 DLTV Victorian Educator of the Year. She is a Google Certified Innovator & Trainer, Microsoft Innovative Education Expert, Apple Teacher and Hapara Certified Educator. Eleni has been honoured by the opportunity to facilitate keynote presentations and professional learning workshops across the globe.
For all States and Territories:
This webinar addresses the following Australian Professional Standards for Teachers at Proficient level:
3.3 – Using teaching strategies
3.4 – Select and use resources
For New South Wales: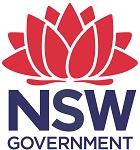 Completing Storybooks Provoking Lesson Ideas will contribute 1 hour of NSW Education Standards Authority (NESA) Registered PD addressing 3.3.2 and 3.4.2 from the Australian Professional Standards for Teachers towards maintaining Proficient Teacher Accreditation in NSW.
Please check the time in your time zone at Event Time Announcer
[Subscribed members, please log in to register for this event. Your membership subscription includes access to this webinar.]