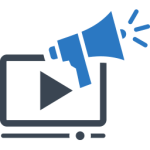 School Libraries and the Community: Sharing the Education Journey
with Margaret Spillman, Teacher Librarian, Mackay West State School
[As we are in Daylight Saving Time in Australia, please check the time of the webinar for your time zone, e.g. NSW, ACT, VIC, TAS = 8.00 pm, QLD = 7.00 pm, SA = 7.30 pm, NT = 6.30 pm, WA = 5.00 pm]
Hillary Clinton once famously said, "It takes a village to raise a child." Margaret believes it takes a community with its richness and diversity to educate that same child.
A signature element of Margaret's work life has been the desire and willingness to work with the wider community. Working collaboratively and co-operatively has delivered some exciting and rich learning opportunities for all, which Margaret will share at this webinar.
Join Margaret at this webinar to discover ways to bring together your school library and the community as a strong advocacy strategy.
Some community relationships are long-standing. For more than fifteen years Mackay Council Libraries and Margaret have worked together. Her work with the public library was motivated by Dr Alan Bundy, former president of Friends of the Library Australia, who saw the school and public libraries as co-educators, motivated by a common interest in literacy. Margaret also has a long-standing relationship with Whitsunday Voices Youth Literature Festival which is now in its 16th year. She wrote the Primary School submission for seed funding and has supported them ever since.
In 2016 she was awarded the QSLA Brian Bahnisch Award, a bi-ennial award that recognises and encourages collaborations and partnerships. The project Margaret led, Anzac 100 – The Poppy Project, involved eleven schools and seven major sponsors. There are just so many community groups and individuals that she has worked with including Sgt Nigel Dalton, (Cyber safety), the Rutherford Collection, (Life as a World War 1 soldier) and Mackay West P and C (Secretary for 9 years and also Life Member).
These partnerships with the wider community have delivered some amazing learning opportunities not only for Margaret but for her students and the staff at her school.
Outcomes for Attendees
Reflect on their own communities and create a list of groups/individuals they could work with.
Understand the importance and power of advocacy and use that.
Seek out opportunities to be visible and pro-active in your schools and community
Utilise the power of cross-promotional opportunities for your library and community groups.
Margaret Spillman has been a Teacher Librarian for 30 years and blessed to have had 24 years as the Teacher Librarian of Mackay West State School. She is motivated by reading in its multiple forms as allows her to provide multiple reading opportunities and resources to assist students to be the best readers they can be. She enjoys the opportunity to work with a wide variety of community organisations and using the power of advocacy. She is also the Secretary and a Councillor for the Queensland School Library Association.
For all States and Territories:
This webinar will provide self-identified professional development addressing the following Australian Professional Standards for Teachers at the Proficient level:
6.2 – Engage in professional learning and improve practice
6.4 – Apply professional learning and improve student learning
7.4 – Engage with professional teaching networks and broader communities
Please check the time in your time zone at Event Time Announcer
[Subscribed members, please log in to register for this event. Your membership subscription includes access to this webinar.]