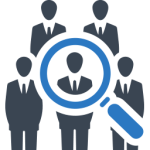 Reflections on Remote Learning with a Global Student Cohort
with Karen Bonanno, Global Genius Educator, Genius School
[As we are in Daylight Saving Time in Australia, please check the time of the webinar for your time zone, e.g. NSW, ACT, VIC, TAS = 8.00 pm, QLD = 7.00 pm, SA = 7.30 pm, NT = 6.30 pm, WA = 5.00 pm]
During 2020 we all had to change the way we delivered learning experiences for kids. The buzz word 'pivot' was heard across multiple environments, not just education.
As a Global Genius Educator, Karen was involved in a number of learning programs that had to be moved swiftly (and effectively) to a virtual learning environment and experience for pre-teens and teens. Some of these virtual learning programs were over a few days and others were spread over several weeks.
This webinar is a reflection on the design, preparation, delivery and evaluation of these virtual learning experiences with a global student cohort.
Karen will share some of the core principles she used in designing and delivering remote learning across different time zones. She will also share teaching and learning strategies used to facilitate this virtual teaching and learning delivery.
Outcomes for attendee:
Consider 5 core principles of remote learning
Explore practical applications
Design learning opportunities
Apply strategies to your work environment
Karen Bonanno has been working in the education sector for over 40 years and has been a virtual edupreneur for over a decade. As a provider of professional learning for K-12 educators, Karen has delivered professional learning across a range of platforms for educators, and, more recently, delivered remote learning experiences for teens globally.
For all States and Territories:
This webinar will provide self-identified professional development addressing the following Australian Professional Standards for Teachers at the Proficient level:
3.3 – Using teaching strategies
3.4 – Select and use resources
6.2 – Engage in professional learning and improve practice
6.4 – Apply professional learning and improve student learning
7.4 – Engage with professional teacher networks and broader communities
Please check the time in your time zone at Event Time Announcer
[Subscribed members, please log in to register for this event. Your membership subscription includes access to this webinar.]