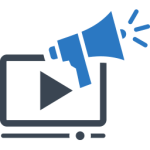 Which world is yours? Navigating the CBCA 2021 Shortlist
with Dr Jennie Bales, Adjunct Lecturer, Charles Sturt University
Just which worlds will this year's shortlist transport us to? Explore the possibilities of opening the covers to explore the past, engage in the present and stand fast whilst facing the unknown. Jennie will introduce titles across the categories to help you navigate and connect to old, new and other worlds.
Targeting teacher librarians, educators and all those interested in this annual event, participants will also have digital access to numerous support resources to enrich reading experiences for all ages and add some otherworldly ideas for Book Week.
Participants will gain:
An overview of the shortlisted titles across the award categories
An understanding of the applicability of individual titles for different audiences and purposes
Inspiration and suggestions for sharing the books with students and colleagues
Guidance in sourcing relevant resources and connecting strategies to the Curriculum
Suggestions for electronic resources to support individual titles and Book Week celebrations
Access to an electronic compilation of links shared during the session.
Jennie's passion for children's literature has spanned a lifetime – as a reader, teacher and teacher librarian. Currently, she works as an adjunct lecturer with Charles Sturt University and is the social media editor for the CBCA Tasmania. These, along with personal interest, keep her immersed in children's literature. She loves the joy of escaping to new a new world when she opens the covers of a book – as each provides insights into our own and other universes.
For all States and Territories:
This webinar will provide self-identified professional development addressing the following Australian Professional Standards for Teachers at the Proficient level:
3.3 – Using teaching strategies
3.4 – Select and use resources
6.2 – Engage in professional learning and improve practice
6.4 – Apply professional learning and improve student learning
7.4 – Engage with professional teaching networks and broader communities
Please check the time in your time zone at Event Time Announcer
[Subscribed members, please log in to register for this event. Your membership subscription includes access to this webinar.]