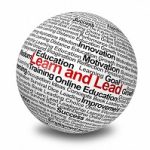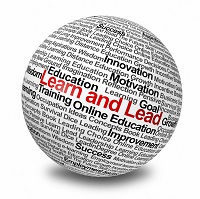 Looking at Information Literacy through the Transversal Competency Lens
with Leonie McIlvenny, Director, Studyvibe
'Soft skills', 'new skills', '21st century skills', 'new collar skills' 'transversal skills'- these are just some of the terms that are being used to describe an evolving set of competencies that are considered essential for an individual to successfully live and work in today's society. According to the OECD, 'Skills have become the global currency of 21st century economies and Transversal knowledge, skills and competences are the building blocks for the development of the 'hard' skills and competences required to succeed in the labour market.'
If we are preparing students for the future world of work then it is essential that we as educators understand what these skills are and how we can incorporate them into our learning programs and curriculum, particularly information literacy, which is an essential component of any program we facilitate from the library space.
This presentation will present some of the latest national and international information about Transversal Competencies and how they are impacting government and educational policy and curriculum development throughout the world. It will also provide opportunities to discuss how these skills can be incorporated into our library programs and where they sit within the Australian Curriculum.
As a result of this session you will develop an understanding of:
The nature of Transversal Competencies
Where information literacy is placed within the Transversal Competency Framework
Where Transversal Competencies are placed within the Australian Curriculum
How Transversal Competencies can be embedded into the curriculum
Ways that assessment data about Transversal Competencies can be captured.
Leonie McIlvenny has been an educator for 35+ years. Initially a primary school teacher, then teacher librarian, she has taught in both primary and secondary schools in the public and private sector in Western Australia. She been a curriculum consultant, online course developer, library consultant and ICT Project Manager for the Western Australian Education Department. Examples of online resources she has developed include Studyvibe, a website dedicated to supporting students with their research and study skills; The Research Safari, designed for middle school students to develop their information literacy competencies; and The Knowledge Compass provides a series of questioning frameworks.
This is a Teacher Identified Professional Learning Course
Please check the time in your time zone at Event Time Announcer
[Subscribed members, please log in to register for this event. Your membership subscription includes access to this webinar.]