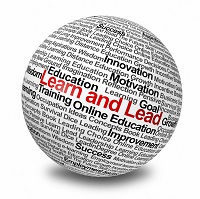 Library as 'Third Space' in the School: Supporting Academic & Emotional Well-being in the School Community [Replay]
Content presented by Lori Korodaj, Teacher Librarian, Lake Tuggeranong College, ACT
[If you missed this webinar that was held earlier in the year, you can catch the replay on Monday, 18 November 2019. As we are in Daylight Saving Time in Australia, please check the time of the webinar for your time zone, e.g. NSW, ACT, VIC, TAS = 8.00 pm, QLD = 7.00 pm, SA = 7.30 pm, NT = 6.30 pm, WA = 5.00 pm]
What previous attendees had to say:
'This webinar was very useful as we are planning our 'new' library to be built within the next 2 years. Lots of wonderful ideas for our new library as we are in the planning phase now.'
'Great ideas for support structures for staff and students. Even with a small library I can see how I could apply some of these.'
'There were points of advocacy with both new staff and students that I had not considered. I've put them on my to-do list now.'
'I like the idea of drop-in modules running during lunch on a buy-in basis.'
'I look forward to exploring the links and resource folder that Lori provided'
'I like the idea of supporting students through tutoring, homework help and makerspaces/STEM/'
Beyond day to day service provision, teaching of information and digital literacy skills, and resource transaction, the school library is often a 'safe space' for our students and even our staff (teaching & administration). During this session, Lori will explore the concepts of school library as 'third space' and supporter of 'social capital', and pinpoint those who may access the library in this way. Along the way, she will also explore how the teacher librarian and members of the library team take part in creating this supportive space (in school and in a virtual environment) and provide practical examples/scenarios from her own school library space and practice.
After attending, participants will:
understand the concept of 'the third space'/'social capital' and how it looks in a school library and in a virtual school library space.
take away ideas for leading this concept within your own school library.
be able to share considerations for embedding the school library as a third space across your entire school community – with school leadership and the student wellbeing team.
Lori is a teacher librarian practitioner with over 20 years of experience in Australia and overseas, in school (K-12) and public libraries. Lori is currently teacher librarian at an ACT senior secondary college (Yr 11-12) and Adjunct Lecturer for the School of Information Studies, Charles Sturt University. She has represented her profession as President of ASLA ACT, as director on the ASLA National Board, and as a member of ASLA's ACCESS Editorial project team. Lori has written for Australian Teacher Magazine and ACCESS and has delivered professional learning at ASLA conferences and via webinar. Professional passions: providing professional learning to colleagues, advocacy for the importance of teacher librarians in schools, educational technology, and mentoring up and coming teacher librarians.
For all States and Territories:
This webinar addresses the following Australian Professional Standards for Teachers at Proficient:
3.3 – Using teaching strategies
3.4 – Select and use resources
For New South Wales: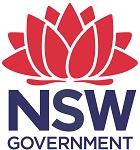 Completing Library as 'Third Space' in the School will contribute 1 hour of NSW Education Standards Authority (NESA) Registered PD addressing 3.3.2 and 3.4.2 from the Australian Professional Standards for Teachers towards maintaining Proficient Teacher Accreditation in NSW.
Please check the time in your time zone at Event Time Announcer
[Subscribed members, please log in to register for this event. Your membership subscription includes access to this webinar.]