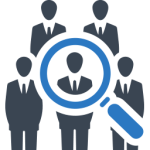 Let's Chat About How School Libraries can Impact Student Literacy Outcomes!
with Madeleine Jane Viner, Library Domain Leader, St James College, Vic.
[As we are in Daylight Saving Time in Australia, please check the time of the webinar for your time zone, e.g. NSW, ACT, VIC, TAS = 8.00 pm, QLD = 7.00 pm, SA = 7.30 pm, NT = 6.30 pm, WA = 5.00 pm]
Connect a student with reading for life and make a difference to their learning journey! As a reader from an early age who devoured books with a passion, I had not really understood the roadblocks standing in the way of many students and adults. My personal and professional story has now enabled me to unpack reading for pleasure in a unique way.
Building relationships with two teaching colleagues and their English classes assisted in my plan. I introduced trialling online book reviews with a learning diversity class using our library information management system "Accessit" and this was the catalyst for change in our school. This empowerment of students enabled technology to have two positive elements – enabling and enhancing student learning.
Following on from this success in 2019, in 2020 Year 7, 8, and 9 English classes were engaged in a regular dialogue with their English teacher about their reading, their opinions, comments and reading choices. These were recorded by the class teacher prior to remote learning. The online book reviews are now able to be searched by a variety of students to assist them with book selection across a range of genres and collections.
Outcomes for attendee:
Be inspired to undertake a different approach to engaging with students who identify as non-readers and with students who struggle with language.
Unpack your own personal reading journey and find the hooks and mentors that were 'your guides on the side' to assist you with literature promotion
Trial a new approach to 'Library reading classes' and be proud of your efforts to attempt to engage with all students
Encourage students to read something of personal interest to help create a reader
Madeleine Jane Viner is an award-winning Australian teacher librarian recognised by ASLA in 2017, and both IASL and SLAV in 2008. She has held a variety of leadership positions in schools and in 2019 Jane presented at the annual IASL conference in Croatia. She has held various responsibility roles with ALIA, ASLA, IBO, and SLAV including SLAV Vice President and Branch Co-convenor. Jane enjoys engaging with students and teachers and loves seeing a student discover the joy of reading. Her passion is how collaboration and looking at reading from a different perspective can enable and help transform a student's learning journey.
For all States and Territories:
This webinar addresses the following Australian Professional Standards for Teachers at the Proficient level:
3.3 – Using teaching strategies
3.4 – Select and use resources
For New South Wales: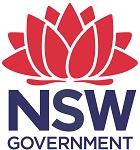 Completing School Libraries Impact on Student Literacy Outcomes will contribute 1 hour of NSW Education Standards Authority (NESA) Registered PD addressing 3.3.2 and 3.4.2 from the Australian Professional Standards for Teachers towards maintaining Proficient Teacher Accreditation in NSW.
Please check the time in your time zone at Event Time Announcer
[Subscribed members, please log in to register for this event. Your membership subscription includes access to this webinar.]