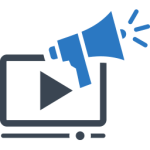 An Introduction to the 2019 Notables of the CBCA Book of the Year: Older Readers
with Pauline McLeod, Children's & YA Literature Specialist, Riverbend Books and CBCA Judge.
[As we are in Daylight Saving Time in Australia, please check the time of the webinar for your time zone, e.g. NSW, ACT, VIC, TAS = 8.00 pm, QLD = 7.00 pm, SA = 7.30 pm, NT = 6.30 pm, WA = 5.00 pm]
This webinar is most relevant for secondary teachers, teacher librarians and library staff and for those who have an interest in children's and young adult literature. During the webinar Pauline will introduce participants to the 20 texts that have been selected as Notables in the 2019 Children's Book Council of Australia Book of the Year: Older Readers. Entries in this category may be fiction, drama or poetry and should be appropriate in style and content for readers in their secondary years of schooling. Ages 13-18 years (NB: These books are for mature readers)
Participation in this webinar will assist teachers to:
Enhance your knowledge of current quality literature for the Older Reader Category.
Highlight Australian books and their creators.
Celebrate the 2019 announcement of the CBCA Notables for Older Readers.
Identify literature that is engaging to readers for pleasure.
Pauline McLeod is the Children's and YA Literature Specialist at Riverbend Books, Bulimba. She has worked as a teacher-librarian and English and History teacher. Pauline was formerly a coordinator of UQ Library's UQL Cyberschool. She has an MA in Children's Literature and Graduate Diplomas in Secondary Education and Teacher-Librarianship. She has a special interest in YA fiction and is passionate about promoting and encouraging Australian stories. In 2015 Pauline was awarded the ABA Elizabeth Riley Fellowship for Children's Bookselling. Pauline is a current judge for 2019 of the Older Reader's category of the CBCA awards. She is also a Committee Member of LoveYA for the Brisbane Writer's Festival.
This webinar addresses the following Australian Professional Standards for Teachers:
3.3 – Using teaching strategies
3.4 – Select and use resources
6.2 – Engage in professional learning and improve practice
In addition:
Completing  An introduction to the 2019 Notables of the CBCA Book of the Year: Older Readers will contribute 1 hour of NESA Registered PD addressing 3.3.2 and 3.4.2 from the Australian Professional Standards for Teachers towards maintaining Proficient Teacher Accreditation in NSW.
Please check the time in your time zone at Event Time Announcer
[Subscribed members, please log in to register for this event. Your membership subscription includes access to this webinar.]