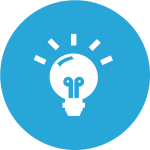 Helping Students Develop an Entrepreneurial Mindset
with Karen Bonanno, Creative Director, KB Enterprises (Aust) Pty Ltd
Globally, young people are taking a stand on issues that concern them. Some have stepped up and taken action to bring about change. As we begin to see students as 'change agents', it is important that we help them develop the essential skills and an entrepreneurial mindset for success.
In this webinar, Karen will explore the essential skills identified by global organisations, an entrepreneurial framework for personal & skills development, curriculum connections, and resources to support the development of an entrepreneurial mindset.
Over the last 5 years Karen has been involved with a number of social entrepreneurs, most recently with the Genius School; an education movement being inspired by a leading entrepreneur education group, Entrepreneurs Institute. The vision of the Genius School is to ignite the genius in every child, teenager and young adult, providing them with opportunities and resources to live a fulfilling life of learning and earning. As an accredited Global Genius Educator/Leader, Karen's focus is to help tweens, teens and young adults identify their natural talent and capabilities. This provides a great foundation on which to build essential skills to help them develop confidence to step up and engage with the world around them and to be more on purpose with the direction they take for their future opportunities.
This webinar addresses the following Australian Professional Standards for Teachers:
3.3 – Using teaching strategies
3.4 – Select and use resources
6.2 – Engage in professional learning and improve practice
In addition:
Completing Helping Students Develop an Entrepreneurial Mindset will contribute 1 hour of NESA Registered PD addressing 3.3.2 and 3.4.2 from the Australian Professional Standards for Teachers towards maintaining Proficient Teacher Accreditation in NSW.
Please check the time in your time zone at Event Time Announcer
[Subscribed members, please log in to register for this event. Your membership subscription includes access to this webinar.]