Wednesday, 16th February 2022
7.00 pm to 9.00 pm AEST, Brisbane, QLD
Non-member registration $40.00 for this live webinar. Register here.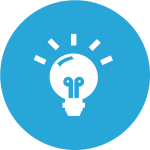 Harnessing the Power of Awe Within our School Libraries
with Belinda Cameron, Teacher Librarian
[As we are in Daylight Saving Time in Australia, please check the time of the webinar in your time zone, e.g. NSW, ACT, VIC, TAS = 8.00 pm, QLD = 7.00 pm, SA = 7.30 pm, NT = 6.30 pm, WA = 5.00 pm].
Research identifies the vital connections between a sense of awe, also known as wonder, and learning. School Libraries are vital spaces that offer whole school opportunities for Awe, for students, staff and communities both local and global. Find out how stick insects, creatively designed spaces and global learning projects can create AWE-some experiences for whole school learning.
Outcomes for attendees:
Learn strategies for team building and staff collaboration by applying AWE-some out-of-the-box approaches to designing learning tasks.
Design creative spaces for libraries and classrooms.
Utilise your Professional Learning Network to tap into a global community of learners.
Belinda Cameron is a Connected Educator and Teacher Librarian in love with combining the power of awe, story and connectivist learning approaches in schools. A professional writer for the NSW Department of Education, she has presented transformative learning projects for The NSW Department of Education's IOTF5, delivered professional learning for the Australian, NSW and the Victorian School Library Associations and is scheduled to present at the Australian National Education Summit in 2022. Her professional learning network and international collaborations link learning across continents through projects that support both local and global community connections.
For all States and Territories:
This webinar will provide self-identified professional development addressing the following Australian Professional Standards for Teachers at the Proficient level:
6.2 – Engage in professional learning and improve practice
6.4 – Apply professional learning and improve student learning
7.4 – Engage with professional teaching networks and broader communities
Please check the time in your time zone at Event Time Announcer
[Subscribed members, please log in to register for this event. Your membership subscription includes access to this webinar.]