Wednesday, 23 October 2019
7.00 pm to 8.00 pm AEST, Brisbane, QLD
Non-member registration $30.00 for this live webinar. Register here.
Great Summer Reads from the 2019 Kid's Reading Guide
with Pauline McLeod, Children's and YA Literature Consultant, Riverbend Books
[As we are in Daylight Saving Time in Australia, please check the time of the webinar for your time zone, e.g. NSW, ACT, VIC, TAS = 8.00 pm, QLD = 7.00 pm, SA = 7.30 pm, NT = 6.30 pm, WA = 5.00 pm]
This webinar is most relevant for primary and secondary teachers, teacher librarians and library staff and for those who have an interest in children's and young adult literature. Each year the Australian Bookseller Association produces its prestigious Kids' Reading Guide. This guide is circulated around Australia amongst schools, libraries and bookstores, with highly recommended books for children. Pauline McLeod is a member of the panel of leading Australian booksellers who annually select and review all the upcoming titles for the summer period, and in this webinar she will introduce you to the titles in this 32 page guide.
Outcomes for attendee:
Enhance your knowledge of current and forthcoming quality literature across age groups from babies, picture books, junior readers, middle grade readers, teen fiction and non-fiction titles.
Highlight Australian books and their creators
Identify literature that is engaging to readers for pleasure
Pauline McLeod is the Children's and YA Literature Specialist at Riverbend Books, Bulimba. She is a Teacher-Librarian and former English and History teacher. Pauline has an MA in Children's Literature and Graduate Diplomas in Secondary Education and Teacher-Librarianship. She has a special interest in YA fiction and is passionate about promoting and encouraging Australian stories. Pauline was the judge for 2019 of the Older Reader's category of the CBCA awards. She is a Committee Member of LoveYA for the Brisbane Writer's Festival and involved in creating the Kid's Reading Guide.
For all States and Territories:
This webinar addresses the following Australian Professional Standards for Teachers:
3.3 – Using teaching strategies
3.4 – Select and use resources
For New South Wales: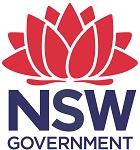 Completing Great Summer Reads from the 2019 Kid's Reading Guide will contribute 1 hour of NSW Education Standards Authority (NESA) Registered PD addressing 3.3.2 and 3.4.2 from the Australian Professional Standards for Teachers towards maintaining Proficient Teacher Accreditation in NSW.
Please check the time in your time zone at Event Time Announcer
[Subscribed members, please log in to register for this event. Your membership subscription includes access to this webinar.]