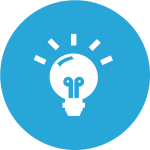 Genrefication: Beyond the Buzzword
with Madison Dearnaley, Information Services Teacher Librarian, St Paul's School
Genrefication can seem like just a buzzword in libraries. But does it have a place in our libraries and if so, why?
This webinar will investigate the current trends and research around genrefication. We will also look at practical ways to implement genrefication in your library and the ways to make your collections shine, through a targeted promotional plan.
Not sure you want to genrefy? This session will answer your questions about the way we organise our library collections and what they reflect about our libraries, as well as give you practical ways to market your collections – no matter the way you organise your books.
What you will be able to do after the webinar:
Assess if genrefication is right for your library.
Implement genrefication for your library collections.
Create a targeted promotional plan for your collections, genrefied or not.
Madison Dearnaley is passionate about school libraries. She is the Information Services Teacher Librarian at St Paul's School, Bald Hills. After completing a Bachelor of Education/ Bachelor of Human Services, she decided her future lay in the world of libraries and she went on to complete a Master of Information Studies (Librarianship). Madison is part of the Students Need School Libraries campaign leadership team. Madison is also a professional reader and blogs about all things school libraries and YA and children's fiction at madisonslibrary.com.
For all States and Territories:
This webinar will provide self-identified professional development addressing the following Australian Professional Standards for Teachers at the Proficient level:
6.2 – Engage in professional learning and improve practice
6.4 – Apply professional learning and improve student learning
7.4 – Engage with professional teaching networks and broader communities
Please check the time in your time zone at Event Time Announcer
[Subscribed members, please log in to register for this event. Your membership subscription includes access to this webinar.]