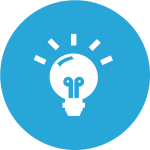 [Free Webinar] Future Skills, Future Schools, Future Libraries
with Karen Bonanno, National Director, Eduwebinar
This last year has been a challenging year across many sectors of society, including education. The COVID-19 pandemic has probably been the most disruptive event to global education systems in history, forcing many schools into a 'crisis-schooling' situation. The pandemic has accelerated the already-existing challenges to education and stimulated the discussion, debates and deliberations about a need for change.
This free webinar will explore –
key drivers for future skills change,
critical skills that our students will need to be future-ready,
scenarios for future schooling, and
implications for school libraries.
From this webinar you will be able to:
Identify relevant future work skills for student success and curriculum connections.
Consider the implications of the changing schooling landscape on the future teaching workforce.
Explore how you can situate yourself in these futures and how well prepared you are to embrace the opportunities.
Karen Bonanno is the Founder and National Director of Eduwebinar, an online professional learning portal delivering professional learning to teachers in the comfort of their own home. She is based in North Brisbane and literally lives online as an educator. Her main area of work involves planning and hosting webinars that provide professional learning opportunities for educators with a specific focus on innovative teaching and learning strategies and resources as it applies to curriculum design and delivery.
Karen has been acknowledged as a 'learning commons visionary', an 'edupreneur', and an 'exponential entrepreneur' by education and business colleagues for providing exceptional value to her clients.
Karen has been a teacher, teacher librarian, head of department, acting deputy principal, regional adviser and state education officer, prior to commencing independent consultancy in 1994. She has over 40 years of experience working in government and non-government schools, professional associations and private enterprise.
This is a Teacher Identified Professional Learning Course.
Please check the time in your time zone at Event Time Announcer