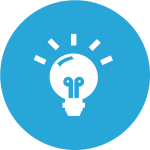 Foundations for Effective Collaborative Leadership: It starts with you [Repeat session]
with Karen Bonanno, National Director, Eduwebinar
[As we are in Daylight Saving Time in Australia, please check the time of the webinar in your time zone, e.g. NSW, ACT, VIC, TAS = 8.00 pm, QLD = 7.00 pm, SA = 7.30 pm, NT = 6.30 pm, WA = 5.00 pm].
Great leadership starts with self-awareness – not the title or position you may hold. The very first step to being an effective leader is to know yourself and then know others.
'Self-awareness is empowering because it arms you with knowledge and enables you to make better choices – to change or grow' ~ Chinwe Esimai.
There are many psychometric tests out there today and your school/employer may have encouraged you to complete one of these tests. Being able to discover your unique self above the noise of information and the busyness of life is a crucial component to your emotional intelligence, a core foundation to effective leadership. Understanding what you are good at and then knowing how to apply your natural capabilities and skills so you can build trust and add value to your school community is a gamechanger.
Prior to this webinar, you will be given the opportunity to complete Talent Dynamics; a multiple-choice questionnaire (personality/psychometric test). You will receive a detailed report identifying strengths, weaknesses, team dynamics, role models and strategies to follow for personal and professional leadership development.
During the webinar, we will explore the keys to increasing your self-awareness to a higher level of consciousness and how to apply this understanding to engage in collaborative leadership. You will gain clarity about your leadership style and discover different ways to identify the best 'team' formation (face-to-face/virtual/professional learning network) to successfully plan, design and deliver services and programs in your school. As a leader, one of your roles is to bring out the best in others through a shared strategic vision.
What previous attendees had to say:
"Useful for me individually and for my role as a team leader."
"Very useful to have some more understanding of myself as a team member and to have the language to be able to explore my leadership role more effectively."
"Session was helpful to reflect on opportunities to build strength within my team, particularly looking ahead to the new year, with some team members carrying forward, some moving on, and others joining as new staff."
"The exercise we did looking at the 1-10 scale was really useful, to highlight areas where I can improve/haven't been putting as much energy, and to plan changes for these aspects. Great to be able to ask questions during the session."
Upon completion of this webinar, participants will be able to:
identify your unique talents, skills and capabilities to add value to your school community.
explore your individual style of leadership and the role you can play within a collaborative project.
apply simple strategies for 'team' formation to allow you to play to your strengths and bring out the best in others.
build trust and flow in your community by operating at a higher level of self-awareness as a collaborative leader.
In 2001, Karen was recognised by the Australian school library profession as a leader in the field of teacher librarianship [ASLA Citation Award]  through her ongoing and outstanding dedication to promoting the profession and the role of the teacher-librarian. At the time, her commitment to professional development was personified in her own learning journey and willingness to tackle new challenges. In 2002, Karen stepped up to the position of Chief Executive Officer for the Australian School Library Association and held that position of leadership for several years. She continues to seek out and embrace new challenges, adopt a future-focused approach to the profession and share her professional insights and knowledge.
For all States and Territories:
This webinar will provide self-identified professional development addressing the following Australian Professional Standards for Teachers at the Proficient level:
6.2 – Engage in professional learning and improve practice
6.4 – Apply professional learning and improve student learning
7.4 – Engage with professional teaching networks and broader communities
Please check the time in your time zone at Event Time Announcer
[Subscribed members, please log in to register for this event. Your membership subscription includes access to this webinar.]