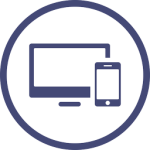 Elements of a Digital Classroom 
With Anne Mirtschin, ICT Teacher, Hawkesdale P12  College
[As we are in Daylight Saving Time in Australia, please check the time of the webinar for your time zone, e.g. NSW, ACT, VIC, TAS = 8.00 pm, QLD = 7.00 pm, SA = 7.30 pm, NT = 6.30 pm, WA = 5.00 pm]
The digital classroom is increasingly being discussed globally as the coronavirus has left many students quarantined from class or has shut many schools, especially in Asia. It has made many aware of the possibility of the digital classroom and its potential. This webinar will include some of the following:
What does a digital classroom look like?
Why should it be used?
Initial considerations in setting up the digital classroom including digital citizenship
Technology that can be used in a digital classroom from Foundation through to Year 12 and beyond.
How to provide feedback!
Use of customization
The purpose and audience
Attendees will:
Develop a fuller understanding of what a digital classroom looks like, its advantages and how to use it.
Understand some of the initial considerations in developing a digital classroom
Gain an insight into a range of technology including tools and apps that can be used in their classroom immediately for developing a digital classroom.
Anne Mirtschin is a multi-award winning teacher. She teaches Digital Technology and Business Studies at Hawkesdale P12 College, Victoria, Australia. She is passionate about rural and global education, immersing technology into the classroom and loves collaborating and learning online. Technology and an amazing global PLN has enabled her to make the world her classroom. Anne is the co-Australasian Chair for the Global Education Conference, a Skype Master Teacher, Microsoft Innovative Expert Educator, a Flat Connections Lead teacher and a Co-Communications Chair for ISTE Global Collaboration PLN.
For all States and Territories:
This webinar addresses the following Australian Professional Standards for Teachers at the Proficient level:
3.3 – Using teaching strategies
3.4 – Select and use resources
For New South Wales: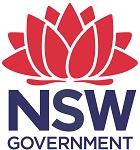 Completing Elements of a Digital Classroom will contribute 1 hour of NSW Education Standards Authority (NESA) Registered PD addressing 3.3.2 and 3.4.2 from the Australian Professional Standards for Teachers towards maintaining Proficient Teacher Accreditation in NSW.
Please check the time in your time zone at Event Time Announcer
[Subscribed members, please log in to register for this event. Your membership subscription includes access to this webinar.]