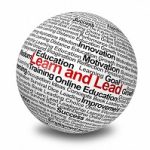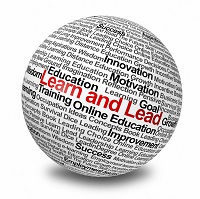 Develop Curious & Creative Students in the Classroom [Replay]
with with Eleni Kyritsis, Leader of Curriculum & Innovation, Strathcona Baptist Girls Grammar
Designing learning experiences that allow students to develop their curiosity and creativity are fundamental to contemporary learning. During this webinar session, Eleni will showcase a variety of resources and digital technologies to empower students learning including STEM and Tinkering Challenges. Attendees will develop ideas and confidence to successfully integrate these resources into their classroom.
Outcomes for attendee:
Design lessons and units of work that incorporate STEM and a maker mindset
Knowledge of 21st Century Skills of collaboration, communication, critical thinking, creativity
Utilising ICT authentically and purposefully in your class
Eleni is the Leader of Curriculum & Innovation from Melbourne, Australia. She has been recognised for her outstanding contribution and support of the education community by being awarded the 2017 ACCE Australian Educator of the Year and the 2016 DLTV Victorian Educator of the Year. Eleni is a Google Certified Innovator & Trainer, Microsoft Innovative Education Expert, Apple Teacher and Hapara Certified Educator. She is the host and founder of TeachTechPlay, a monthly web show that invites educators from around the world to share their creative lesson ideas. Eleni facilitates professional learning workshops around the world that focus on unleashing creativity and curiosity in classrooms.
This webinar addresses the following Australian Professional Standards for Teachers:
3.3 – Using teaching strategies
3.4 – Select and use resources
6.2 – Engage in professional learning and improve practice
In addition:
Completing Develop Curious and Creative Students in the Classroom will contribute 1 hour of NESA Registered PD addressing 3.3.2 and 3.4.2 from the Australian Professional Standards for Teachers towards maintaining Proficient Teacher Accreditation in NSW.
Please check the time in your time zone at Event Time Announcer
[Subscribed members, please log in to register for this event. Your membership subscription includes access to this webinar.]