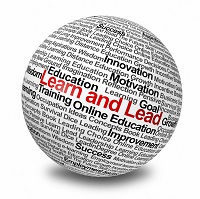 Designing an Effective E-learning Course to Complement your Classroom Teaching [Replay]
Content presented by Sarah Marwick, Director & Senior Consultant, Edutech KM Ltd
We know that students learn at their own pace. Many want more control over their learning. If you have ever considered creating your own online or e-learning course for your students or mapping out the content for someone to develop for you, this webinar will cover the key points to consider.
We will start by discussing what we mean by e-learning, and clear up any confusion between e-learning, online, distance, blended learning, or any of the other terms out there today! We will then look at why you might invest time in developing an e-learning course and explore the benefits both for students and for teachers.
Sarah will use examples of her own work to demonstrate concepts of instructional design – addressing issues such as the type of content best suited to this form of delivery, different levels of initial understanding and different styles of learning. She will show how to make the content more interactive and engaging to the students and outline the opportunity for students to assess or expand their understanding.
After attending you will:
Understand the reasons why you might develop an e-learning course
Be aware of the steps to follow to create an e-learning course
Realise some of the options available to add engagement and increase the effectiveness of the learning
Sarah is a former high school teacher and experienced instructional designer, with a passion for fun, effective and personalised learning. She is the Founder and Managing Director of Edutech KM Ltd, a learning solutions company in New Zealand, and the Founder of the charitable trust, Know Your Purpose. Through the Trust, Sarah delivers transformational programs for teenagers that inspire and empower them to recognise their unique strengths and passions and make a positive difference for themselves and others. Sarah has a keen interest in supporting positive mental health. She is currently developing e-learning resources for parents of self-harming children.
For all States and Territories:
This webinar addresses the following Australian Professional Standards for Teachers at the Proficient level:
3.3 – Using teaching strategies
3.4 – Select and use resources
For New South Wales: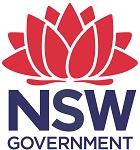 Completing Designing an Effective E-learning Course to Complement your Classroom Teaching will contribute 1 hour of NSW Education Standards Authority (NESA) Registered PD addressing 3.3.2 and 3.4.2 from the Australian Professional Standards for Teachers towards maintaining Proficient Teacher Accreditation in NSW.
Please check the time in your time zone at Event Time Announcer
[Subscribed members, please log in to register for this event. Your membership subscription includes access to this webinar.]