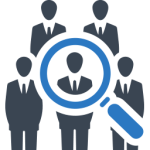 Cultivating Connected Learning: a Participatory Pedagogical Approach replay
Content presented by Kay Oddone, PhD Candidate, Sessional academic
[As we are in Daylight Saving Time in Australia, please check the time of the webinar for your time zone, e.g. NSW, ACT, VIC, TAS = 8.00 pm, QLD = 7.00 pm, SA = 7.30 pm, NT = 6.30 pm, WA = 5.00 pm]
In the 21st century, we have witnessed tremendous change in how we understand knowledge and information, how we communicate, and how we see the world and ourselves. The way we understand learning and pedagogy must be transformed to reflect this new reality. One approach through which we can achieve this transformation is by applying the principles of connected learning to our practice.
The term connected learning is used frequently, and different interpretations of what connected learning is abound. In this webinar, I will present the empirically researched Connected Learning Framework, a pedagogical approach to understanding connected learning which is both a learning strategy and a blueprint for learning design.
Implementing a connected learning approach creates opportunities for collaboration, creativity, imagination & knowledge construction. This presentation will allow participants to become familiar with the Connected Learning Framework. It will also provide real life examples of connected learning, and suggestions for how this learning approach may be embedded in formal and informal learning contexts.
Outcomes for attendee:
Understand what connected learning is
Explain the elements, core properties and design principles of connected learning
Identify connected learning opportunities in formal and informal contexts
Argue the case for implementing connected learning for greater student engagement and participatory 21st century learning
Access further reading and resources
Kay Oddone is an educator, librarian and constant inquirer who is passionate about exploring how we might leverage the connectivity of the social technologies to enhance how we learn. With over twenty years of experience working in education and information environments, Kay is committed to finding innovative and creative ways to enhance how we access and experience learning opportunities. She is currently completing the final year of her PhD candidature through QUT, exploring how teachers experience professional learning through online personal learning networks.
For all States and Territories:
This webinar addresses the following Australian Professional Standards for Teachers:
3.3 – Using teaching strategies
3.4 – Select and use resources
6.2 – Engage in professional learning and improve practice
In addition:
Completing Cultivating Connected Learning will contribute 1 hour of NESA Registered PD addressing 3.3.2 and 3.4.2 from the Australian Professional Standards for Teachers towards maintaining Proficient Teacher Accreditation in NSW.
Please check the time in your time zone at Event Time Announcer
[Subscribed members, please log in to register for this event. Your membership subscription includes access to this webinar.]