Wednesday, 16 March 2022
7.00 pm to 9.00 pm AEST, Brisbane, QLD
Non-member registration $40.00 for this live webinar. Register here.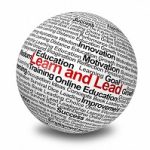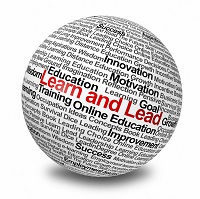 CRAAP Out, Lateral Reading In: Why Checklist Approaches to Evaluating Information Sources Don't Work and What We Can Do Instead
with Samantha Wasson, Librarian, Leysin American School, Switzerland
[As we are in Daylight Saving Time in Australia, please check the time of the webinar in your time zone, e.g. NSW, ACT, VIC, TAS = 8.00 pm, QLD = 7.00 pm, SA = 7.30 pm, NT = 6.30 pm, WA = 5.00 pm].
For many years educators have used acronyms and checklists (CRAAP, RADCAB, RADAR, START etc.) in their teaching of information literacy. These are memorable for students and can be viewed as an "easy" approach to a complex subject. However, there is evidence to suggest that these are ineffective and often misleading methods of evaluating information sources, particularly in the online world.
Better methods for evaluating online content exist and are, in fact, easier to implement than a checklist or acronym approach to information literacy. These strategies are known as lateral reading and click restraint.
This webinar will involve a practical demonstration of how utilising CRAAP tests can lead students astray and why teaching lateral reading and click restraint in information literacy lessons will empower students to be better evaluators of online sources.
By the end of the webinar, educators will be able to implement lateral reading and click restraint strategies in their own lessons and have ready examples of sources they can use in their teaching.
Outcomes for attendees:
Understand the limitations of traditional source evaluation methods such as acronyms and checklists e.g. CRAAP tests
Understand the terms lateral reading and click restraint
Know how to implement lateral reading and click restraint in information literacy lessons
Have examples of sources to use in the teaching of lateral reading and click restraint
Sam is a reformed high school English and Theory of Knowledge teacher and current librarian at an international school in Leysin, Switzerland. She has previously lived and worked in Australia, Vietnam, Indonesia, China and Hong Kong, and is passionate about library design, building reading communities, and information literacy. Sam has undergraduate degrees in English literature, cultural studies, and teaching, and postgraduate degrees in education, journalism, and library and information studies. When she's not in the library, you can find her hunting for vinyl, attempting to run, answering trivia questions, and spending far too much time in airports.
For all States and Territories:
This webinar will provide self-identified professional development addressing the following Australian Professional Standards for Teachers at the Proficient level:
6.2 – Engage in professional learning and improve practice
6.4 – Apply professional learning and improve student learning
7.4 – Engage with professional teaching networks and broader communities
Please check the time in your time zone at Event Time Announcer
[Subscribed members, please log in to register for this event. Your membership subscription includes access to this webinar.]