Wednesday, 22 February 2021
7.00 pm to 8.00 pm AEST, Brisbane
Non-member registration $30.00 for this webinar replay. Register here.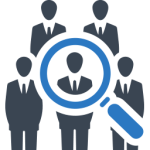 Connection, Collaboration and Community in your School Library [Replay]
Content presented by Bel Cameron, Teacher Librarian, Maclean High School
[As we are in Daylight Saving Time in Australia, please check the time of the webinar for your time zone, e.g. NSW, ACT, VIC, TAS = 8.00 pm, QLD = 7.00 pm, SA = 7.30 pm, NT = 6.30 pm, WA = 5.00 pm]
As vital spaces in our schools, Teacher Librarians foster whole school connections, collaborate and connect with their communities.
In this webinar discover simple, fun and affordable ideas, projects and whole-school approaches to enhancing whole school community collaboration and wellbeing. Explore budget solutions using critical and creative thinking for transforming libraries, such as coordinating a chicken fashion parade, or connecting your school across the globe with Percy the World Travelling Pom Pom or meteorites that land in neighbouring primary schools. Finally, appreciate the impact of origami and how one piece of paper can engage your whole school community supporting learning about cultural perspectives, inquiry, and wellbeing.
Outcomes for attendee:
Designing library spaces on a minimal budget
Supporting collaboration with students, staff, local and global communities
Linking creativity and community to enhance wellbeing, creativity and learning
Innovative practice incorporating QR Codes, Padlet and Web Design
Belinda Cameron, teacher librarian at Maclean High School on the North Coast, enjoys researching and designing collaborative spaces and projects that support local and global community connections. With a focus on whole-school collaboration, technology and project-based learning, coupled with her obsession with origami, she has advocated for her profession to a broad range of national and international audiences. As a professional writer for the Department of Education, she has shared her work for SCAN, ACCESS and for the Students Need School Libraries campaign.
For all States and Territories:
This webinar will provide self-identified professional development addressing the following Australian Professional Standards for Teachers at the Proficient level:
3.3 – Using teaching strategies
3.4 – Select and use resources
Please check the time in your time zone at Event Time Announcer
[Subscribed members, please log in to register for this event. Your membership subscription includes access to this webinar.]