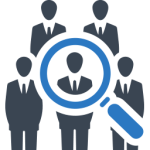 Become a Leading Learner:  Connected Books: Getting Smart with Literature replay
Content presented by Dr Jennie Bales, Adjunct Lecturer, Charles Sturt University
[Note: As we are now in Daylight Saving Time in Australia, please check the time of the webinar for your time zone. e.g. NSW, ACT, VIC, TAS = 8.00 pm, QLD = 7.00 pm, SA = 7.30 pm, NT = 6.30 pm, WA = 5.00 pm] ]
Literature plays a significant part in our understanding of, and appreciation for, the world we live in.
Developing students into life-long readers has cross-disciplinary significance that goes beyond 'being literate' to impact on attitudes, beliefs and responsibilities. Increased access to technology and advances in publication and distribution of texts in multiple formats and genres offer exciting opportunities to engage students in literature and literary practices in and beyond the classroom. Technology enables students to experience and appreciate literature in new ways to build on proven practices. It has the power to expand individual and group reading horizons as they share and celebrate their reading experiences with others to build a reading community that transcends the classroom walls.
During the webinar participants will be introduced to a range of digital text types, explore online pathways for responding to literature and consider options for participating in reading communities.
This webinar will explore a range of technology-based options to broaden students' reading experiences. Primary and secondary teachers and teacher librarians will be able to add to their literary practices as they are introduced to:
a range of web-based literature for personal reading and shared reading,
individual and group literature response activities, and
options for publishing and accessing students' responses to their reading experiences.
Jennie's passion for children's literature has spanned a lifetime – as a reader, teacher and teacher librarian. Her current endeavours as an adjunct lecturer with Charles Sturt University, social media editor for the CBCA Tasmania, reviewer and sales representative for INT Books keeps her immersed in children's literature. She sees technology as a springboard that can deepen the reading experience. Jennie is inspired to explore ways to harness the digital world, to expand students reading horizons, and to connect with others to celebrate great reading experiences.
For all States and Territories:
This webinar addresses the following Australian Professional Standards for Teachers:
3.3.2 – Using teaching strategies
3.4.2 – Select and use resources
6.2.2 – Engage in professional learning and improve practice
In addition:
Completing Connected Books: Getting Smart with Literature will contribute 1 hour of NESA Registered PD addressing 3.3.2 and 3.4.2 from the Australian Professional Standards for Teachers towards maintaining Proficient Teacher Accreditation in NSW.
Please check the time in your time zone at Event Time Announcer
[Subscribed members, please log in to register for this event. Your membership subscription includes access to this webinar.]