Becoming Trauma Sensitive in the Classroom 
With Linda Conyard, Gestalt Psychotherapist
Disengaged students, disruptive behaviour that impacts the learning of all students in the classroom and current behaviour management strategies are weighing heavily on the shoulders of classroom teachers. Research suggests that teachers are underusing many evidence-based practices such as Schoolwide Positive Behaviour Support (Hepburn & Beamish, 2019). Student learning outcomes, crowded curriculum, increase in administrative and reporting tasks, classroom management, additional roles in the school, increase in behaviour issues and professional development expectations places a significant amount of stress on teachers. There appears to be a dearth of recent literature addressing the impact of stress on teachers. Trauma is beginning to be discussed in schools which I believe will make a substantial change to the classroom environment. Understanding and recognizing trauma will support teachers in the way they interact with their students and it will assist them to identify their own reactions and give an opportunity for personal development. Becoming trauma sensitive will reduce stress levels and will support engagement and student learning outcomes. Students cannot learn when their brain is in survival mode.
Hepburn, L., & Beamish, W. (2019). Towards Implementation of Evidence-Based Practices for Classroom Management in Australia: A Review of Research. Australian Journal of Teacher Education, 44(2). http://dx.doi.org/10.14221/ajte.2018v44n2.6
Outcomes for attendee:
Understand what trauma is;
Understand what a trauma response can look like;
Understand vicarious trauma; and
Learn how to respond when someone is having a trauma response.
Linda is a Gestalt Psychotherapist and a Family Constellation (Systemic) Facilitator. Her mission is to eliminate unnecessary trauma through education and facilitation of Trauma Sensitive Workplace Training and The Truth About Trauma TV. She would love to see Trauma Sensitive Training implemented throughout all our major systems. All the studies Linda has completed over the years allows her to have a multi-faceted approach when working with clients. Find out more about Linda at https://www.lindaconyard.com/
For all States and Territories:
This webinar addresses the following Australian Professional Standards for Teachers at the Proficient level:
3.3 – Using teaching strategies
3.4 – Select and use resources
For New South Wales: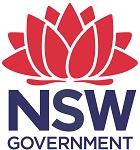 Completing Becoming Trauma Sensitive in the Classroom will contribute 1 hour of NSW Education Standards Authority (NESA) Registered PD addressing 3.3.2 and 3.4.2 from the Australian Professional Standards for Teachers towards maintaining Proficient Teacher Accreditation in NSW.
Please check the time in your time zone at Event Time Announcer
[Subscribed members, please log in to register for this event. Your membership subscription includes access to this webinar.]