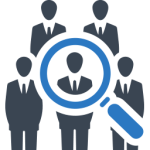 Become a Leading Learner Series (3 live webinars)
with Karen Bonanno, June Wall and Dr Jennie Bales
[Wednesday, 8 November, 15 November and 22 November]
[Note: As we are now in Daylight Saving Time in Australia, please check the time of the first webinar for your time zone.]
With increased demands for the shift from an industrial to post-industrial model of education it is imperative that educators develop an understanding of the changing pedagogy, learning environments and strategies for deeper learning that work towards engaging learners in active and relevant learning.
Over three Wednesday evenings in November, three presenters will share on the following topics:
8 November: Future Learning for Student Engagement with Karen Bonanno, National Director, Eduwebinar
15 November: Connected Learning: A Smart Framework for Educators with June Wall, Education Consultant, June Wall Consultancy
22 November: Connected Books: Getting Smart with Literature with Dr Jennie Bales, Adjunct Lecturer, Charles Sturt University
[See below for more information for each webinar. If you cannot attend the series, you will be able to register for individual webinars.]
As an attendee, what will happen at this virtual event for you?
You will become aware of the changing pedagogical landscape and future learning scenarios.
You will explore ideas and a pathway to embed future learning fluencies in an online or blended learning mode.
You will be guided and inspired in the selection and use of a range of digital literature to engage students in connected learning.
When you register for the combined 3 webinars you will be helping the Australian Literacy & Numeracy Foundation (ALNF) achieve its mission. The ALNF is dedicated to raising language, literacy and numeracy standards in Australia and raises funds to develop, implement and sustain innovative projects for individuals, families and communities.
$10.00 from every registration will be donated to the Australian Literacy & Numeracy Foundation at the end of the series.
For all Australian States and Territories:
This webinar addresses the following Australian Professional Standards for Teachers.
3.3.2 – Using teaching strategies
3.4.2 – Select and use resources.
6.2.2 – Engage in professional learning and improve practice
In addition:
Completing Become a Leading Learner Series will contribute 3 hour of NESA Registered PD addressing 3.3.2 and 3.4.2 from the Australian Professional Standards for Teachers towards maintaining Proficient Teacher Accreditation in NSW.
Please check the time of this event in your time zone at Event Time Announcer
[Subscribed members, please log in to register for this event. Your membership subscription includes access to these webinars.]