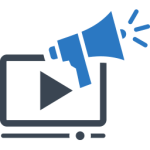 Authentic Learning = Makerspace
with Michelle Jensen, CEO, Michelle Jensen-Education
[Note: As we are now in Daylight Saving Time in Australia, please check the time of the webinar for your time zone.]
Over the past four years Michelle Jensen has been developing a curriculum around making providing authentic transferable learning experiences for her students.
This was not enough, so after a transformative visit to Nepal in June 2016 she decided to develop a solution that would be scalable globally; one that focused on simple robotics and coding. With automation of most low level jobs we need to prepare our students. Michelle has a team of engineers and programmers working with her to develop authentic learning experience that provide students with transferable skills needed for an automated world.
Outcomes for attendee:
Action plan to prepare their students for an automated world
Understanding of simple robotics
Understanding of coding
Inspiration to make change
Michelle Jensen opened a MakerSpace in Rockdale to provide workshops to teachers and students as well as consulting with schools and associations to develop authentic transferable learning experiments for students.
For all Australian States and Territories:
This webinar addresses the following Australian Professional Standards for Teachers.
3.3.2 – Using teaching strategies
3.4.2 – Select and use resources.
In addition:
Completing Authentic Learning = Makerspace will contribute 1 hour of NESA Registered PD addressing 3.3.2 and 3.4.2 from the Australian Professional Standards for Teachers towards maintaining Proficient Teacher Accreditation in NSW.
Please check the time of this event in your time zone at Event Time Announcer
[Subscribed members, please log in to register for this event. Your membership subscription includes access to this webinar.]