Current partnerships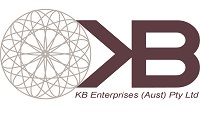 "Focus on your strengths, not your weaknesses. Follow your flow!"
When you are in Flow, productivity increases, results improve dramatically, you have more fun and feel more connected to your passions and purpose.
Karen Bonanno is an accredited Genius School Educator with the Genius School. She is also a Flow Consultant in Talent Dynamics; the #1 professional development pathway for accelerating trust and flow in your organisation.
Of particular interest is how this also applies to young people and this is where the Talent Dynamics for Young People (TDYP) comes into play. TDYP empowers young people to discover who they are and what they are here for.

The Welcome to Studyvibe. If you are looking for subject resources, ideas for projects, great technology tools, or ideas on how to study more effectively, then you have come to the right place! StudyVibe has hundreds of carefully curated resources to support you. NEW resources are added regularly.
Other working relationships
With Brad Main, Deputy Principal and Geeta Ajetrao, Head Teacher Digital Learning from the Arthur Phillip High School
Tune in to hear how Arthur Phillip High School dramatically improved student engagement and performance by offering personalized learning with affordable technology solutions from Google. Learn how the school went about choosing and implementing this technology in their classrooms and the results so far.
EduCorp: The Professional Ecosystem for Educators
As educators, we all need to demonstrate Continuing Professional Development (CPD). It is a requirement and a professional obligation to remain current in our practice.
So, what if you could automate the aggregation process. What if you could count every minute of formal and informal learning toward your next level qualification. Well, now you can with EduCorp.
By evidencing and demonstrating depth of learning, in a gamified process, you can record every minute spent developing your own materials, expressing your reflections on your own learning, and linking these products to your learning log.
You will have your own learner centred Heutology (Self Determined Learning Repository) ready to share with whom every you choose. The Learning Log has the structure to enable Iterative (Agile) Learning Methodology to be part of your personal or mentoring process. Take a bold step into the next generation of learning ecosystem with EduCorp.

ePlatform is an ebook lending system that's empowering schools and libraries across the world.
ePlatform One school consortia collections offer an instant peer selected eLibrary of 1,250 titles for one low annual fee.
ePlatform is developed by Wheelers Books, Australasia's largest supplier of eBooks and print books to schools and public libraries.
The Queensland School Library Association Inc. (QSLA) is committed to advocating for school libraries and emphasising their critical role within education. The work of the library staff goes far beyond just books. Library staff are vital to the development of students as lifelong learners.
SLANSW Inc.

is a professional association centred on professional learning, advocacy and research. Its core role is to support the significance of well resourced school libraries through advocating the importance of the pedagogical focus of its dually qualified teaching staff and offering a wide range of support for the administration and development of school libraries. Professional learning, research and advocacy are the three tenets that underpin the association's work. SLANSW Inc. aims to ensure that schools in NSW are privileged in having a multimodal platform by which to offer excellence in resources and teaching strategies to 21C learners.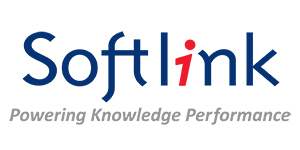 Softlink is a world-leading developer of knowledge, content and library management solutions, supporting more than 10,000 educational, professional service, public and academic organisations and libraries in 108 countries for nearly 30 years. Softlink is an official supplier of OverDrive eBooks.
Softlink customers can access a 10% discount to Eduwebinar professional learning webinars. To access the Softlink customer discount please email marketing@softlinkint.com