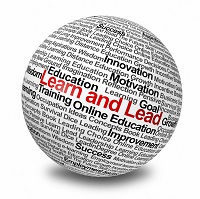 Grab our special 'Back-to-School' offer – 20% discount for Personal Year Membership for 2020 before end of February 2020. 
Eduwebinar provides professional learning for K-12 teachers, teacher librarians and educators. The Eduwebinar site hosts a variety of educational webinars that cover current education initiatives and practices that will help to boost your professional competence.
Take advantage of our 20% discount on our 2020 Personal Membership (year only).
Get access to over 20 hours of professional learning each year, which means you can keep up to date with the latest information on teaching and learning. In addition, your year membership will give you access to over 120 hours of archived broadcasts.
You will hear from knowledgeable colleagues and industry experts on innovative teaching and learning strategies and resourcing that applies to curriculum design and delivery, and more ….
This will give you an unfair advantage over your colleagues as you build your knowledge, skills and confidence across a range of education topics.
Experience some peace of mind knowing you can learn in a stress-free learning environment. Yes, sit in the comfort of your own home whilst engaging in a professional learning event and interacting with the presenter.
To redeem this offer, subscribe to the Personal Membership to end of Dec 2020, enter the code SUCCESS into the coupon code field, then click Apply so you see your 20% discount offer.
We'll get you logged in as soon as we receive your payment and then you can choose from the webinars on offer each month and explore the webinar recordings in our webinar archive portal.