Events
Eduwebinar will be adhering to the health requirements for the Coronavirus (COVID-19).
Until further notice, all our events will be held in a virtual, synchronous learning environment.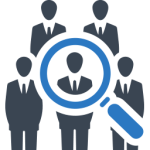 Discover the Power in Leveraging Your Unique Pedagogical Talents [3-hour Masterclass]
with Karen Bonanno, Educator & National Director, Eduwebinar
Saturday, 2nd October 2021 ~ 1.00 pm to 4.00 pm, AEST.  Registration $180 per person. 

Emeritus Professor, Frank Crowther, coined the phrase 'pedagogical gifts'. He identifies 'gifts' as the unique talents, personalities, values, passions and interests of teachers in the everyday life of the classroom.
There is a need to appreciate educators' skillset and professional experience in the midst of the increased media focus on teacher shortages, the need to make teaching a national priority and retain high achievers in the workforce.
Each educator brings their individual uniqueness and professional experience to the school and its community. This uniqueness needs to be highlighted and nurtured to sustain education for the long-term interests of students.
This is why Karen is hosting this masterclass to support teachers, teacher-librarians, and those working in school libraries, to thrive in these changing times. It is in times of crisis that opportunities will emerge.
This virtual masterclass is designed to encourage individuals to think about their present status and take action to re-set their professional pathway.
What do you get in this masterclass:
An individual Talent Dynamics Profile Report identifies your natural talents, strengths and capabilities.
It starts with YOU, the individual, taking a deep dive into your unique pedagogical 'gifts', or, broadly speaking, your talent pool.
An opportunity to gain insights into how to use your unique talents to stay highly motivated and focused to stay on course.
Also, insights into what activities drain your energy and can potentially highjack your progress.
Figure out what's working for you, what's not, and what you want to take forward.
The time to explore elements for adding value and building trust.
This can be aligned to your primary responsibility to your school or your 'team'.
Strategies to help you develop your professional strategic master plan.
Action activities to identify the next steps to take.
A follow-up group accountability session 3 months after this masterclass.
Helping to keep you on track to achieve the promises you have made.
Karen Bonanno is an educator and consultant in Talent Dynamics and Teen Dynamics. She is highly focused on helping adults, tweens and teens discover their natural talents to help them explore how to use their strengths (weaknesses and challenges) to transform their lives. Karen is an educator with over 40 years of experience working in government and non-government schools, professional associations and private enterprise. She has been involved in the delivery of virtual professional learning programs for educators for over a decade.
What previous attendees had to say:
"Good introduction to concepts I need to work on and read more deeply."
"Very useful as we are looking at selecting action teams for specific projects."
"Highlighted the importance of ensuring the teams have people with different strengths."
"An interesting presentation – well-timed for me."
This is a Teacher Identified Professional Learning Course
For all States and Territories:
This masterclass will provide self-identified professional development addressing the following Australian Professional Standards for Teachers at the Proficient level:
6.2 – Engage in professional learning and improve practice.
6.3 – Engage with colleagues and improve practice.
6.4 – Apply professional learning and improve student learning.
7.4 – Engage with professional teaching networks and broader communities.
Saturday, 2nd October 2021 ~ 1.00 pm to 4.00 pm, AEST
Registration $180 per person
Please click here to check the time in your time zone at Event Time Announcer

[Subscribed members, please log in to access your 50% discount for this virtual masterclass via the Webinars page.]