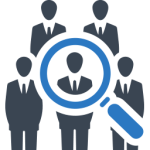 Getting Started with Global Projects Replay
with live interactive chat with your host, Karen Bonanno
Content presented by Anne Mirtschin, ICT Teacher
Technology enables networking on a global scale. Our world is becoming increasingly global and our students need to be equipped to be part of this. The new ISTE (International Society for Technology in Education) draft student learning standards, include the following strands:
The Global Collaborator
Creative Communicator/Creative Learner/Creator and communicator
Digital Citizen
This session will discuss some of the following:-
Why global collaborative skills are important.
A variety of global projects to be part of from simple to complex for a range of age groups from the youngest to the oldest!
Celebrating special global days
Sites to find others to connect with
Tips for success
A discussion of some of the challenges and how to overcome them.
Useful online resources
Following this webinar you will:
feel empowered to commence global projects (or look for some more complex projects;
appreciate the necessary elements for successfully participating in global projects;
learn where to find a range of global projects;
have access a list of useful online resources for ongoing reference.
Anne Mirtschin is an award winning teacher who uses online tools to create powerful learning opportunities for students. Her journey into the amazing world of technology started with blogging 9 years ago. She teaches Information and Communications Technology(ICT), Business Management and at Hawkesdale P12 College. Anne is passionate about rural and global education, immersing technology into the classroom, eLearning and loves collaborating and learning online. Blog: http://www.murcha.wordpress.com
For all States and Territories:
This webinar addresses the following Australian Professional Standards for Teachers.
3.3.2 – Using teaching strategies
3.4.2 – Select and use resources.
In addition:
Completing Where to Get Started with Global Projects will contribute 1 hour of NSEA Registered PD addressing 3.3.2 and 3.4.2 from the Australian Professional Standards for Teachers towards maintaining Proficient Teacher Accreditation in NSW.
Please check the time of this event in your time zone at Event Time Announcer
[Subscribed members, please log in to register for this event. Your membership subscription includes access to this webinar.]