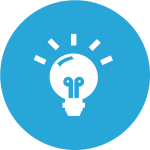 Future Focused School Library Replay
Content presented by Leonie McIlvenny, Head of iCentre
In a climate where school libraries and professional library staff are being threatened as schools rationalise resources and programs, there is an urgency to review current library programmes and practices to ensure that the school library is 'future ready'. There are a number of international initiatives, such as Future Ready Librarians from the US and Leading Learning from Canada that provide some key standards of practice that reflect the current climate and move beyond those described in Australian legacy standards framework Learning for the Future.
This webinar will explore these initiatives and frameworks, make links with Learning for the Future and provide suggestions on ways that schools can use these documents to support them to become 'future-focused'.
By the end of this webinar attendees will be able to:
Identify and access current initiatives and frameworks that describe future focused libraries (national and international)
Make links between Learning for the Future and other international frameworks
Identify key standards by which their school library can be reviewed for strategic planning purposes
Leonie has been an educator for over 30 years. During her career she has been a curriculum consultant, online course developer, library consultant, University lecturer, and ICT Project Manager for the Western Australian Education Department. Developing digital resources to support teachers and students has been a key focus of her work for the past 7 years.  These include The Research Safari, Studyvibe, My Digital Passport and the Knowledge Compass. Leonie is an active member of her library professional associations and presents regularly at state, national and international conferences.
For all States and Territories:
This webinar may address the following Australian Professional Standards for Teachers:
6.2.2 – Engage in professional learning and improve practice
7.4.2 – Engage with professional teaching networks and broader communities
This is a Teacher Identified Professional Learning Course
Please check the time of this event in your time zone at Event Time Announcer
[Subscribed members, please log in to register for this event. Your membership subscription includes access to this webinar.]