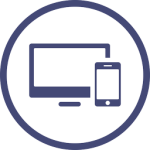 Research for Reflective Practice Replay
with live interactive chat with your host, Karen Bonanno
Content presented by Dr Jennie Bales, Adjunct Lecturer, Charles Sturt University
Research informs your profession and your practice.
This webinar introduces the concept of research from a practitioner's perspective and aims to inspire participants to implement their own research project within their field of professional practice.
Becoming a more reflective and responsive educator is an integral part of highly accomplished teaching practice. Undertaking your own research project to evaluate programs and initiatives and inform decision-making provides a stimulating and valuable focus for a personal professional learning pathway. This presentation will introduce you to research processes and scaffold some of the key components that will help you design, implement and apply a straightforward and manageable research project in the school or library environment.
Outcomes for attendee:
Understand the key components of the research process
Awareness of ethical considerations in human research
Introduction to some research methods and research techniques
Understand ways to apply research findings to inform and improve practice
Identify pathways to disseminate research outcomes and build personal teaching credentials
Jennie Bales is an adjunct lecturer in the School of Information Studies at Charles Sturt University. Before joining the SIS team her career has been predominantly within the teacher librarianship profession in Tasmania. Throughout her career she has drawn on and conducted research to inform practice. Areas of interest include online collaborative learning environments, the use of technology to facilitate shared literary experiences, information literacy in a digital environment and the adoption of technology and e-resources by school library users – educators, students and the parent community.
This is a Teacher Identified Professional Learning Course. 
Please check the time of this event in your time zone at Event Time Announcer
[Subscribed members, please log in to register for this event. Your membership subscription includes access to this webinar.]