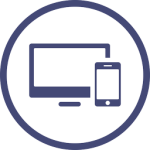 Planning your Coding Implementation Replay
with Lisa Nash, Librarian, CEO Parramatta
This webinar will share practical ideas to getting started with coding in your school. A primary and secondary focus will be explored during this webinar.
The National STEM Agenda, the Australian Digital Technologies Curriculum and the NSW Curriculum all emphasise the importance of coding across the curriculum for our students' future career success.
We will explore the components of planning a successful coding implementation in your school. You will identify a continuum of useful control technologies and digital resources to support computational thinking activities as well as resources to support teacher learning in this area.
Outcomes for attendee:
Identify the curriculum connections with Coding, Computational thinking and STEM
Ability to develop a plan to implement coding in your school
Explore a continuum of activities and resources to support coding
Lisa Nash is Digital Learning & Library Services Officer for Learning Exchange, Catholic Education Diocese of Parramatta. Lisa enjoys exploring emerging technologies to discover how they can be used to make libraries and learning more accessible and relevant. She collaborates with and supports teachers and teacher librarians with professional learning, resources and workshops for effective integration of ICT in learning. Lisa shares her research and knowledge via the LEX website, and a number of Blogs and Google sites. Her most current work has been with integrating iPads in learning, STEM agendas and ICT tools for Geography.
For all States and Territories:
This webinar addresses the following Australian Professional Standards for Teachers.
3.3.2 – Using teaching strategies
3.4.2 – Select and use resources.
Please check the time of this event in your time zone at Event Time Announcer
[Subscribed members, please log in to register for this event. Your membership subscription includes access to this webinar.]