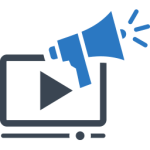 Keys to Success: transforming information and digital literacy for senior secondary students
with Holly Godfree and Lori Korodaj, Teacher librarians at Lake Tuggeranong College
The world of employment is changing and employers are looking for employees with more "generic, 21st Century Skills".  Declining numbers of teacher librarians in P-10 schools mean that many students are not mastering these skills before they come to Year 11. TLs at Lake Tuggeranong College created the Keys to Success program to fill these gaps.
Now in its second year, Keys to Success is delivered with a mixture of face to face and independent work via Google Classroom. This allows 24/7 access to work for those students unable to attend and blends 'traditional' teaching with online delivery.
Aspects of the program are not "perfect" – our primary challenge is getting students to attend! Unfortunately, often they "don't know what they don't know" . . . But with a very supportive principal and our creative problem solving caps firmly in place, we are hoping to gain momentum over the coming years.
This session will be useful to secondary school practitioners looking to fill the gaps for their students and for primary school practitioners with an eye on transitions who want their students to avoid those gaps in the first place.
Outcomes for attendee:
Identify the skills and concepts that need to be targeted to fill common gaps in students' knowledge
Use the Keys to Success model of delivery as a springboard for generating a program to suit your school community.
Use the Keys to Success content as a "To Do List" for targeting skills and generating lessons to suit your school community.
Holly taught in primary schools for 15 years before moving to senior secondary in 2015. She "slid" into the school library in 2006 and completed her MEdTL in 2015. For years now, she has been very active in local and national efforts to advocate for improvements in school library resourcing. She has published articles in Access, Public Education Voice, and The Canberra Times relating to these efforts.
Lori is a teacher librarian practitioner with over 20 years experience in Australia and overseas, in school (K-12) and public libraries.  Lori is currently a teacher librarian at a senior secondary college (Yr 11-12) and a sessional marker for the School of Information Studies, Charles Sturt University. She has represented her profession as President of the Australian School Library Association (ASLA) ACT and as a director on the ASLA Board, and was a member of ASLA's ACCESS Editorial project team.  Lori has written for Australian Teacher Magazine as well as for ASLA's national publication, ACCESS. Professional passions: providing professional learning to colleagues, advocacy for the importance of teacher librarians in schools, educational technology, and mentoring up and coming teacher librarians.
This is a Teacher Identified Professional Learning Course. 
Please check the time of this event in your time zone at Event Time Announcer
[Subscribed members, please log in to register for this event. Your membership subscription includes access to this webinar.]