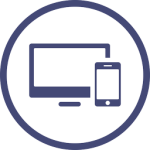 Digital Resources and Apps for English K-6
with June Wall, Educational Consultant
This session will explore some apps and tools for use within the English K-6 curriculum.
It will include ideas and strategies about how to use them for learning in an English primary classroom.
Participants will be able to:
Identify resources and tools for learning in a primary English classroom
Explore some teaching strategies to use with the digital resources
June Wall is an independent Consultant, eLearning and Libraries and an Adjunct Lecturer, School of Information Studies, Charles Sturt University. She was previously a Teacher Quality Consultant for the Association of Independent Schools, NSW. She has been a teacher at primary and secondary levels, a lecturer, a professional development and education consultant, Head of Department, special librarian, teacher librarian and computer coordinator in the government and non-government sectors for over 35 years. June has held a range of positions in professional associations at regional, state, national and international levels, including President of both the state and national teacher librarian associations. June is also an accredited Flow and Performance Consultant in Talent Dynamics for Young People.
For all States and Territories:
This webinar addresses the following Australian Professional Standards for Teachers.
3.3.2 – Using teaching strategies
3.4.2 – Select and use resources.
In addition:
Completing Digital Resources and Apps for English K-6 will contribute 1 hour of NESA Registered PD addressing 3.3.2 and 3.4.2 from the Australian Professional Standards for Teachers towards maintaining Proficient Teacher Accreditation in NSW.
Please check the time of this event in your time zone at Event Time Announcer
[Subscribed members, please log in to register for this event. Your membership subscription includes access to this webinar.]