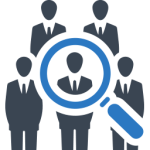 Collaborative Learning
with Anne Mirtschin, ICT Teacher
Collaborative learning can take place within the classroom and beyond through global connections. Students can learn locally, nationally or internationally on a collaborative scale. The place of collaborative learning in the curriculum will be discussed during this digital broadcast.
Anne will share, outline and briefly demonstrate what collaborative learning looks like through classroom stories. Some of the apps, online tools and digital resources that can be used to support collaborative learning will be outlined. Most of these apps, tools and resources are free and cross platform.
There will also be discussion on the scaffolding that might be required to support learners in a collaborative learning environment.
Outcomes for attendees:
Become aware of a range of online tools, apps and resources that are free, cross platform and can support collaborative learning.
Observe classroom stories of collaborative learning and consider the application to your own classrooms.
Access to a list the tools, apps and resources referred to with appropriate URLs for future reference.
Anne Mirtschin is an award winning teacher who uses online tools to create powerful learning opportunities for students. She teaches Information and Communications Technology(ICT), Business Management and at Hawkesdale P12 College. Anne is passionate about rural and global education, immersing technology into the classroom, eLearning and loves collaborating and learning online.
For all States and Territories:
This webinar addresses the following Australian Professional Standards for Teachers.
3.3.2 – Using teaching strategies
3.4.2 – Select and use resources.
In addition:
Completing Collaborative Learning will contribute 1 hour of NESA Registered PD addressing 3.3.2 and 3.4.2 from the Australian Professional Standards for Teachers towards maintaining Proficient Teacher Accreditation in NSW.
Please check the time of this event in your time zone at Event Time Announcer
[Subscribed members, please log in to register for this event. Your membership subscription includes access to this webinar.]