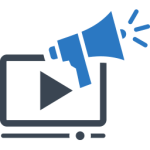 The Book Week Package Deal – Everything you need for a 'great escape'
with Dr Jennie Bales, Adjunct Lecturer, Charles Sturt University
Book Week is a significant and inspiring literary event on the annual calendar for classroom and English teachers and teacher librarians with its focus on quality children's literature. This webinar provides a personal overview of the shortlisted titles in each category and pathways to supporting resources to enrich the reading experience and provide inspiration for a great "Escape to Everywhere". Participants will gain insights that will help them map their journey for an escape into the rich and varied stories signposted in the 2017 Shortlist. Ideas for sourcing and applying a range of supporting material on the short listed titles and their authors will be interspersed with connections to the curriculum.
This webinar is relevant for primary and secondary teachers, teacher librarians and library staff, as well as anyone with an interest in children's literature and the wonders of Book Week.
Participants will gain:
An overview of the shortlisted titles across the award categories
An understanding of the applicability of individual titles for different audiences and purposes
Inspiration and suggestions for sharing the books to students and colleagues
Guidance in sourcing relevant resources and connecting strategies to the Curriculum
Awareness of electronic resources to support individual titles and Book Week celebrations
Access to an electronic list of the websites and their URLs to facilitate easy access after the Webinar.
Jennie's passion for children's literature has spanned a lifetime – as a reader, teacher, teacher librarian. Her current endeavours as an adjunct lecturer with Charles Sturt University, social media editor for the CBCA Tasmania, reviewer and sales representative for INT Books keeps her immersed in children's literature. She finds that there is always another great book to read and favourite to talk about. She would love you to join the conversation and escape with her on the webinar journey.
This is a Teacher Identified Professional Learning Course
Please check the time of this event in your time zone at Event Time Announcer