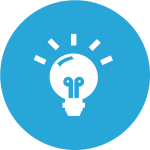 3D Printing – Not Just Making Models Replay
Content presented by Leonie McIllvenny, Head of iCentre
3D printing is becoming a popular addition to many classrooms with some schools now replacing their computer lab with a suite of 3D printers. While the 2015 Horizon Report stated that their adoption in schools would take 3-5 years it appears their infiltration into the 'schoolscape' is happening much faster than anticipated. After the initial excitement of "bringing the baby home" however, many 3D printers are finding themselves abandoned at the back of a room because no-one knows how to use, maintain or manage their effective integration into the curriculum.
This webinar will explore a range of issues around the effective use of 3D printers in the classroom and offer some practical advice and tips on how to maximise their potential.
A wide range of resources will be provided including links to the Australian Curriculum (specifically the Technologies curriculum), lessons plans, CAD programs to use for 3D design, 3D object repositories, videos that can be used for 'unplugged' lessons and much more.
By the end of this webinar you will be able to:
Identify where in the Australian Curriculum 3D printing is addressed
Identify and source appropriate CAD programs for students to use in their 3D designs
List the considerations that need to be made when deciding to buy a 3D printer
List the affordances of 3D printing within the curriculum and beyond
Leonie has been an educator for over 30 years. During her career she has been a curriculum consultant, online course developer, library consultant, University lecturer, and ICT Project Manager for the Western Australian Education Department.
Developing digital resources to support teachers and students has been a key focus of her work for the past 7 years.  These include The Research Safari, Studyvibe, My Digital Passport and the Knowledge Compass. Leonie is an active member of her library professional associations and presents regularly at state, national and international conferences.
For all States and Territories:
This webinar addresses the following Australian Professional Standards for Teachers.
3.3.2 – Using teaching strategies
3.4.2 – Select and use resources.
In addition:
Completing 3D printing – not just making models will contribute 1 hour of NESA Registered PD addressing 3.3.2 and 3.4.2 from the Australian Professional Standards for Teachers towards maintaining Proficient Teacher Accreditation in NSW.
Please check the time of this event in your time zone at Event Time Announcer
[Subscribed members, please log in to register for this event. Your membership subscription includes access to this webinar.]