Our Team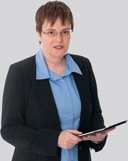 Founder
Karen Bonanno has over 35 years experience working in government and non-government schools as a secondary teacher, teacher librarian, head of department, acting deputy principal, regional adviser, education officer and education consultant.
She literally lives online as an educator and consultant, maximising the use of technology by being virtually connected. Karen is involved in the planning and hosting of webinars that cover primary and secondary education with specific focus on innovative teaching and learning strategies and resourcing as it applies to curriculum design and delivery.
Her work at Eduwebinar helps teachers and educators attain their hours of professional leaning in a virtual, stress-free environment in the comfort of their home. This means you can connect in during the evening to a live broadcast and participate in relevant and thought provoking professional learning.
Advisory team and regular presenters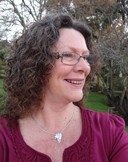 Dr Jennie Bales has over 35 years experience working across all sectors of education as a teacher, teacher librarian, lecturer and deliverer of professional learning.  She has particular interests in school libraries and online learning environments.
Her research background in collaborative learning environments informs current practice and professional interests as she melds face-to-face and virtual learning environments within her current school and for professional engagements.

Leonie McIlvenny has been an educator for over 30 years. Initially a primary school teacher, then teacher librarian, she has taught in both primary and secondary schools in the public and private sector in Western Australia.
During her career she has been a curriculum consultant, online course developer, library consultant and ICT Project Manager. Leonie has been a university lecturer in the areas of Learning Technologies and Inquiry Learning and helped create an award-winning online scientific inquiry unit, Inquiring About the World, as part of the new Bachelor of Education Course at Curtin University. In 2012 she was an ICT Project Officer at Curtin University as part of the Teaching Teachers for the Future project which explored how pre-service education programs in Universities were preparing graduates to meet the Graduate level of the Australian Teaching Standards, particularly in the area of ICT competencies.
Leonie is currently Head of iCentre at Iona Presentation College. The major projects she has undertaken here include the Inspired Learning at Iona  and ROAD at Iona websites as well as an ICT Digital Passport supporting the ICT General Capabilties in the Australian Curriculum. Leonie's keen interest in inquiry learning, digital literacies and student self-efficacy was the basis for the creation of a range on online learning tools and platforms.
June Wall has been a teacher at primary and secondary levels, a lecturer, a professional development and education consultant, a teacher librarian and a computer coordinator in the government and non government sectors for over 30 years.
Her passion has always been designing learning experiences that allow students and teachers to be innovative in the context of individual inquiry. She continues to explore new ways of delivery and builds online environments for students learning.
June's undergraduate study in special education together with her Masters in Information & Communication Technology and her continuing professional learning, form the basis for her personal quest to improve student learning through a flexible and individualised approach in instructional design.