Welcome to the Education Webinar Membership Site.
Great teachers … the key to
better student performance and productivity.

Great teachers make a difference to student learning and academic achievement. Investing in your ongoing professional learning can only lead to improved effectiveness and performance as a teacher.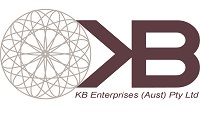 "Focus on your strengths, not your weaknesses. Follow your flow!"
When you are in Flow, productivity increases, results improve dramatically, you have more fun and feel more connected to your passions and purpose.
Karen Bonanno is an accredited Genius School Educator with the Genius School. She is also a Flow Consultant in Talent Dynamics; the #1 professional development pathway for accelerating trust and flow in your organisation.
Of particular interest is how this also applies to young people and this is where the Teen Dynamics for Young People (TDYP) comes into play. TDYP empowers young people to discover who they are and what they are here for.

The Welcome to Studyvibe. If you are looking for subject resources, ideas for projects, great technology tools, or ideas on how to study more effectively, then you have come to the right place! StudyVibe has hundreds of carefully curated resources to support you. NEW resources are added regularly.