Welcome to the Education Webinar Membership Site.
Teacher quality is the key to
better student performance and productivity.

Quality teachers make a difference to student learning and academic achievement. Investing in your ongoing professional learning can only lead to improved effectiveness and performance as a teacher.

Academic Edge is a program designed for teenagers to develop their capabilities to be successful in their study and life. As a result of participation in this program, teens will:
identify individual strengths and weaknesses to assist decision making
develop capacity to achieve personal goals
identify opportunities to improve academic results
develop a range of academic and enterprise skills
use a range of tools for learning.
As educators, we all need to demonstrate Continuing Professional Development (CPD). It is a requirement and a professional obligation to remain current in our practice.
So, what if you could automate the aggregation process. What if you could count every minute of formal and informal learning toward your next level qualification. Well, now you can with EduCorp.
By evidencing and demonstrating depth of learning, in a gamified process, you can record every minute spent developing your own materials, expressing your reflections on your own learning, and linking these products to your learning log.
You will have your own learner centred Heutology (Self Determined Learning Repository) ready to share with whom every you choose. The Learning Log has the structure to enable Iterative (Agile) Learning Methodology to be part of your personal or mentoring process. Take a bold step into the next generation of learning ecosystem with EduCorp.
ePlatform is a secure eBook library system used by 2,000 libraries across 15 countries.
Fully customizable, with a huge range of titles and simple interface, it's the most affordable way to get your library mobile.
The ePlatform mobile app allows library members to read anywhere, any time, on all major devices, for the most enjoyable and immersive eBook reading experience.
ePlatform is developed by Wheelers Books, Australasia's largest supplier of eBooks and print books to schools and public libraries.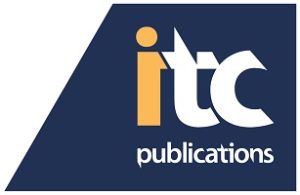 ITC Publications webinar recording by Gerald Alford, Director.
This recording focuses on the importance of clear and explicit assessment tasks so that there is no confusion or misunderstandings for the students. Participants are presented with a four-step process to guide students in completing assessment tasks using the newly released digital resource itc thinkdrive.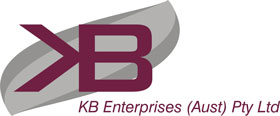 "Focus on your strengths, not your weaknesses. Follow your flow!"
When you are in Flow, productivity increases, results improve dramatically, you have more fun and feel more connected to your organisation. Discover your genius.
Karen Bonanno is an accredited Flow Consultant in Talent Dynamics; the #1 professional development pathway for accelerating trust and flow in your organisation.
Of particular interest is how this also applies to young people and this is where the Talent Dynamics for Young People (TDYP) comes into play. TDYP empowers young people to discover who they are and what they are here for.

The Professional Teaching Portfolio Challenge is designed to support teachers on a step-by-step journey through the daunting task of creating a professional portfolio and collecting evidence to support their claim against the Australian Professional Standards for Teachers.
This webinar explains how the Challenge works and highlights some useful tools and strategies to make the accreditation process less daunting.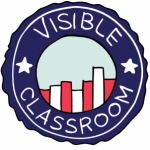 The Visible Classroom program encourages teachers to critically assess how they have taught to see their teaching through the eyes of their students.
Teachers can see their impact in the classroom and make subsequent evaluative, evidence-based adjustments to their teaching to support improved student outcomes.