Welcome to the Education Webinar Membership Site.
Teacher quality is the key to
better student performance and productivity.

Quality teachers make a difference to student learning and academic achievement. Investing in your ongoing professional learning can only lead to improved effectiveness and performance as a teacher.
With Brad Main, Deputy Principal and Geeta Ajetrao, Head Teacher Digital Learning from the Arthur Phillip High School
Tune in to hear how Arthur Phillip High School dramatically improved student engagement and performance by offering personalized learning with affordable technology solutions from Google. Learn how the school went about choosing  and implementing this technology in their classrooms and the results so far.
ePlatform is a secure eBook library system used by 2,000 libraries across 15 countries.
Fully customizable, with a huge range of titles and simple interface, it's the most affordable way to get your library mobile.
The ePlatform mobile app allows library members to read anywhere, any time, on all major devices, for the most enjoyable and immersive eBook reading experience.
ePlatform is developed by Wheelers Books, Australasia's largest supplier of eBooks and print books to schools and public libraries.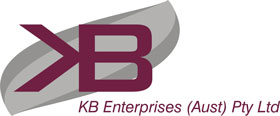 "Focus on your strengths, not your weaknesses. Follow your flow!"
When you are in Flow, productivity increases, results improve dramatically, you have more fun and feel more connected to your organisation.
Karen Bonanno is an accredited Flow Consultant in Talent Dynamics; the #1 professional development pathway for accelerating trust and flow in your organisation.
Of particular interest is how this also applies to young people and this is where the Talent Dynamics for Young People (TDYP) comes into play. TDYP empowers young people to discover who they are and what they are here for.
Softlink is a world-leading developer of knowledge, content and library management solutions, supporting more than 10,000 educational, professional service, public and academic organisations and libraries in 108 countries for nearly 30 years. Softlink is an official supplier of OverDrive eBooks.
Softlink customers can access a 10% discount to Eduwebinar professional learning webinars. To access the Softlink customer discount please email marketing@softlinkint.com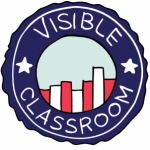 The Visible Classroom programencourages teachers to critically assess how they have taught to see their teaching through the eyes of their students.
Teachers can see their impact in the classroom and make subsequent evaluative, evidence-based adjustments to their teaching to support improved student outcomes.